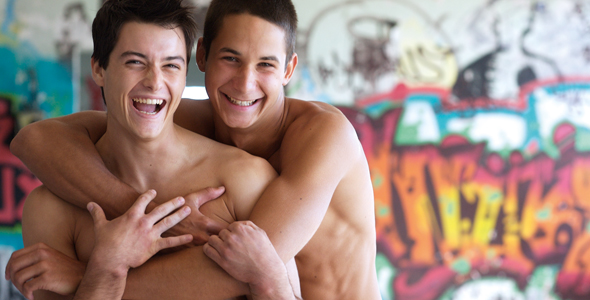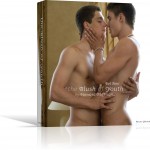 BEL AMI – THE BLUSH OF YOUTH
By Howard Roffman
These guys are sexy and sporty, full of self-esteem and curious to discover each other. They don't have to play a role in front of Roffman's camera; they can be just who they are. And that's the unique magic of his pictures: Like no other Roffman manages to capture images of boys, their passion and their search for tenderness behind the pose. Sensitively and respectfully he documents the awakening sexuality of young men. The intimacy of his pictures, the carelessness of the models and the ease with which they explore their sexuality are the cornerstones of this delightful photo book that celebrates youth in all its beauty and glory.
£ 59.99 – Bruno Gmunder
---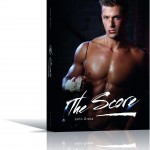 THE SCORE
By John Gress
"Sport is the new sex!"—that's at least what you'll think when you take a look at the photos in John Gress' coffee table book THE SCORE. His models are well trained and incredibly sexy as the camera follows them on to the field, where they can get rough. Every muscle, every salty drop of sweat appears to be almost palpable. In an impressive way these pictures illustrate the effort, the strength of will and the energy that are necessary to build up a body to such perfection.
£ 49.99 – www.brunogmuender.com
---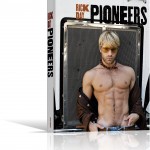 PIONEERS
Rick Day
Whether rocks, the desert, or the sea Day has his men fight the elements—unique images full of energy. With passion and discipline they shaped their bodies till you can examine the muscle structure of the male body. Even in the town house these hunks are incredibly hot eye-catchers. Day is capable of creating tension in each of his images; with his richly detailed works he connects directly to the viewer without ever losing the male as the centre point of his art.
£ 49.99 – Bruno Gmunder
---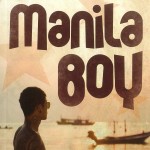 Manila Boy
By Patrick Everard
Twenty-something and gay, Blue has sold up his London flat and gone to live in Manila, vibrant capital of the Philippines – home to hustlers, ladyboys and a notorious criminal underworld. Blue wants sex and adventure and he very quickly gets both… by the bucketful. A street-kid, an aging actor and the gorgeous intelligent Filipino journalist Troy, all become interconnected but will it all lead to a web of deceit and crime?
£8.99 – BookGuild.co.uk
---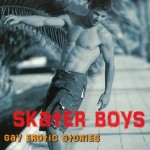 Skater Boys
Edited by Neil Plakcy
Skateboarding is not allowed on most public property, so it takes a particularly tough and adventurous young man to find the best places to shred. No wonder then that skaters have become the object of many a gay fantasy – confident, independent-minded and athletic, they are quick to shed their shirt and inhibitions.
£10.99 – Cleis Press
Comments via Facebook
comments