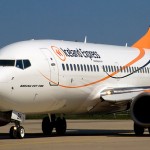 Iceland, the colourful land of fire and ice, is proud to show off its pink side in a brand new gay friendly package from tour operator, Express Travel.
Based in a city that is run by Europe's first lesbian Prime Minister, the package will showcase Reykjavik's LGBT scene and will allow travellers to learn more about the growth of Iceland's gay community, while offering free time to enjoy the capital.
The exclusive package, which has been put together by the sister company of low-fare airline, Iceland Express, will include a three-night stay in a 'gay friendly' apartment hotel in Reykjavik, a city tour with a personal gay guide and return flights from London with Iceland Express. The price will include a tour of Reykjavik, complete with a gay guide who will teach travellers about the Icelandic gay community and the best places to go in the city.
Express Travel's gay-friendly package will cost from €664 per person and is available between 24 September and 29 November 2010.
For more information on Iceland Express please visit www.icelandexpress.com or call 0118 321 8384.