We are Family, especially in Bristol!
by Adrian Gillan for Bent Gay Shopping & Magazine            
More 'n more gay families now include children – adopted, biological, maybe even from previous heterosexual relationships. So, where better to take the sprogs than for a fun few days out in historic, cultural, buzzing Bristol? Perhaps for Pride! All a wee choo-choo away on super GWR!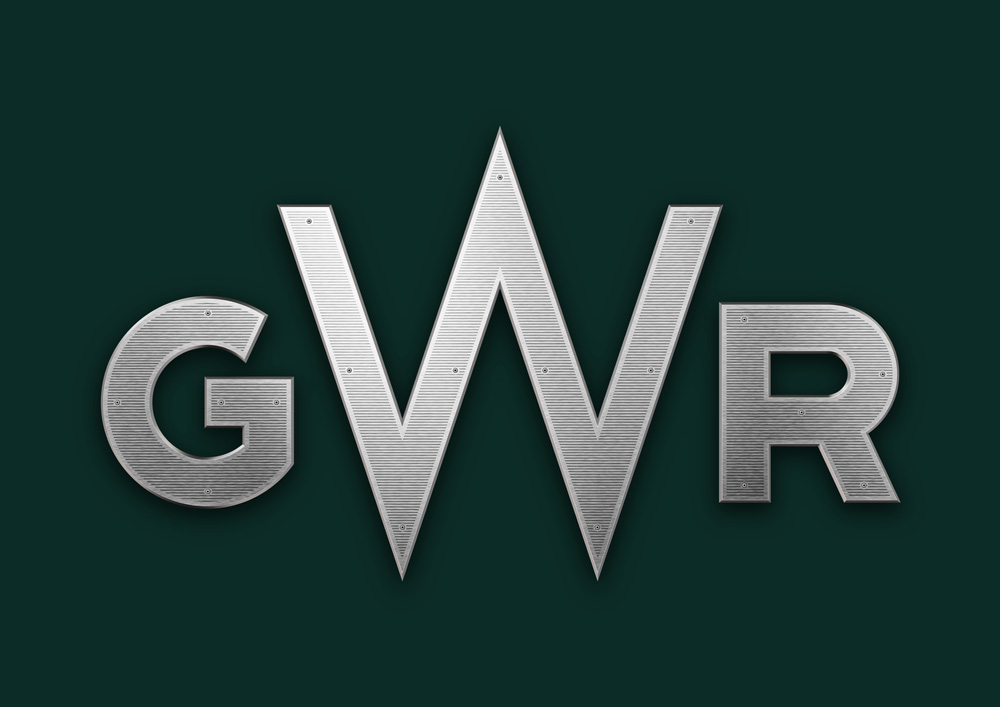 Bristol bore Cary Grant and Wallace & Gromit but it won't bore you! Capital of the South West, on a gorge cut by the mighty Avon, Bristol fair reeks of seamen and the sea; and of a colourful, on occasion dark, past that takes in maritime trade and slavery, engineering and the industrial revolution, regency grandeur and modern post-Millennial chic.
Plus: it's never been easier, or more relaxing, to get here – via ab fab Great Western Railway! Brunel would be proud!
Stay & Eat
Stay at wonderfully central Premier Inn Bristol City Centre, King Street, close to all sights. The perfect base, to recharge in its tasty restaurant and/or relax in its spacious rooms with their extra-comfy beds!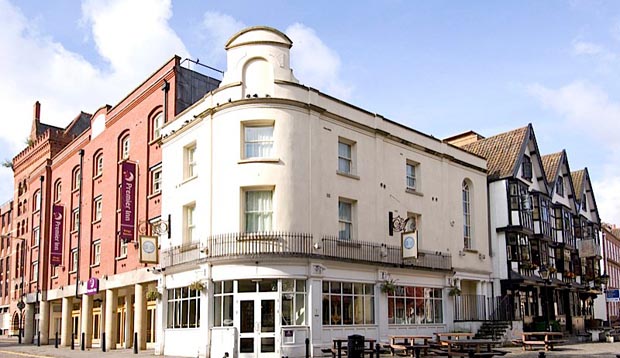 The new luxury king-size Hypnos bed is indeed the stuff of dreams, boasting an ultra-comfy, pillow-top mattress supported by over a thousand pocket springs for the soundest sleep ever, plus lightweight yet toasty duvet and choice of firm or soft pillows! No wonder the hotel's happy to offer its famous money-back "Good Night Guarantee"! Rooms also offer powerful showers, with baths at most hotels; Freeview TV with 80 channels; free Wi-Fi and a handy desk and chair; tea and coffee making facilities; cocooning blackout curtains; and adjustable room temperature settings!
Peckish? The hotel's adjoining pub restaurant has a fab contemporary menu, from burgers, steaks and fish to salads and delicious desserts, all freshly prepared using quality ingredients. Great kids' menu too! With even more tempting choices, the 'Premier Inn Breakfast' is bigger and better than ever, with up to two under-16s eating breakfast free per fully paying adult. Keep 'em peeled for the 'Meal Deal' too: a 'Premier Inn Breakfast', plus any 2-course dinner with a selected drink!
Moreover, there are at least half a dozen other Premier Inns in, or very near, Bristol's City Centre to choose from too!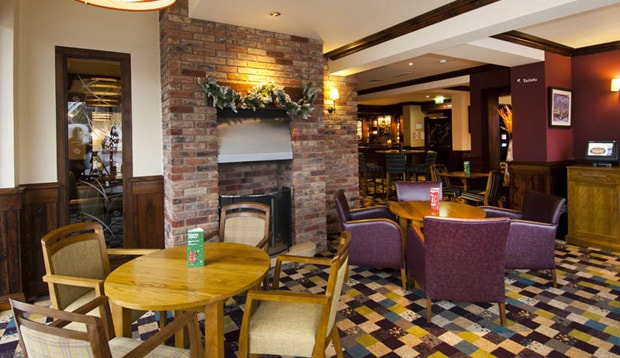 See & Do
Take in the Christmas Steps for quaint little eateries and shops; space-age Millennium Square with its We The Curious kids' science centre, complete with planetarium. See the iconic Suspension Bridge; the sweeping Georgian terraces and crescents of Clifton; and hoards of cute young term-time students, of all persuasions, spewing out from the grand University buildings.
Visit the world-famous Zoo; Cabot Tower up Brandon Hill; peaceful Queen Square or Castle Park; Banksy-inspired street art on Nelson Street; and majestic Cathedral with adjoining College Green. Dodge any rain in the British Empire & Commonwealth Museum or sizeable City Museum & Art Gallery. Enjoy a touring show at Bristol Hippodrome! Take a harbour boat tour on a Bristol Packet!
Browse at the new Cabot Circus shopping complex, or old St Nicholas Indoor Market; see contemporary art at the Arnolfini gallery; learn about local history at M Shed; or, at least when it fully reopens in 2020 after a major revamp, enjoy a concert at the stunning Colston Hall.
TOP SIX BRISTOL TIPS:
Bristol Insight bus – The most efficient and pleasant way to see all city sights – with stimulating, oft humorous, live commentary – aboard this hop-on-hop-off bus circuit/tour. Punctual, frequent and hugely friendly!
Ultimate Bristol Walking Tour – From Blackbeard to Banksy, combines the fascinating history of Bristol with the city's best street art on a tour which takes in many of the sights, enriched with fascinating stories and facts. Starts outside the Cathedral, 11.30am on Thurs/Fri/Sat/Sun.
SS Great Britain – Brunel's cutting-edge wrought-iron big mama of all modern ocean-faring ships, with its propeller-driven metal hull allowing larger cargoes to travel faster and more reliably than ever before. Wonderful sensory recreations within the ship's interior delight with sights, sounds and smells! Fun mast-climbs, plus fab new Being Brunel museum too!
ImmotionVR (Cabot Circus – Top Floor, next to Starbucks) – Offers a wide and ever-expanding range of high-quality virtual reality experiences via its exclusive content and machines, including bikes, cars and pods. Fun for all the family, and for all levels of ability. Friendly, enthusiastic, knowledgeable and patient staff are on hand to guide you and help tailor your precious time. Explore under the sea or test your nerves on a roller coaster on the 4D Cinema Pods! Shoot your way through alien spaceships, or team up for thrilling multi-play! Better than the real thing!
Bristol Old Vic – Theatre company based at the Theatre Royal, Bristol, established in 1946 as an offshoot of the Old Vic in London. The Theatre Royal is the oldest continually-operating theatre in the English-speaking world, built during 1764–66 on King Street. The Coopers' Hall, built a little earlier in 1743–44, was incorporated as the theatre's old foyer during 1970–72. Together, they are designated a Grade I listed building. Three-times-Oscar-winner Daniel Day-Lewis, who trained at the Bristol Old Vic Theatre School, calls it "the most beautiful theatre in England." The theatre complex has just completed a multi-million-pound refurbishment, increasing seating capacity and providing up to ten flexible performance spaces. Besides the main Theatre Royal auditorium, the complex now includes the Studio theatre plus the Side Stage, Paint Shop and Basement performance areas. It now boasts a striking new modern foyer, complete with box office and spacious, airy café-bar. Dazzling! Forthcoming highlights include brilliant BOV / Royal Lyceum Theatre Edinburgh co-pro, Twelfth Night ('til 17 Nov 2018), set in a gender-bending Swinging 60s; A Christmas Carol (29 Nov 2018 – 13 Jan 2019); Blah Humbug's Queer Christmas (17 Dec 2018); and Wise Children (23 Jan – 16 Feb 2019) – to name a very few!
Tobacco Factory Theatres – Produce and present top-notch theatre in their iconic building in Bristol; offsite throughout the South West; and on tour nationally and internationally. They offer a jam-packed programme of diverse and exciting shows, workshops and events, from international comedy acts to opera, from family shows to modern classics and timeless masterpieces. They also run an expansive programme of engagement, participation and development opportunities for young people, artists and audiences. The diversity of the programme, combined with an astonishing average attendance capacity of 80%, make them amongst the most well-attended, loved and popular theatres in the country. The main space is flexible, seating up to 350, oft in-the-round. The brand new 84-seat Spielman Theatre has just opened, alongside refurbished backstage areas and an improved front-of-house. If you missed the amazing 25th anniversary feelgood production of Jonathan Harvey's classic coming out comedy/drama, Beautiful Thing (11-27 Oct 2018), complete with local choirs, the show is also playing at the New Vic Theatre, Stoke (30 Oct – 3 Nov 2018) and then The Dukes, Lancaster (6-10 Nov 2018). Other forthcoming highlights include Rocky Shock Horror (12-17 Nov 2018); LGBT-themed, A Haunted Existence (29-30 Nov 2018); The Borrowers (29 Nov 2018 – 20 Jan 2019); A Midsummer Night's Dream (20 Feb – 6 April 2019); and Our Country's Good (17 April – 11 May 2019) – again, to name a few!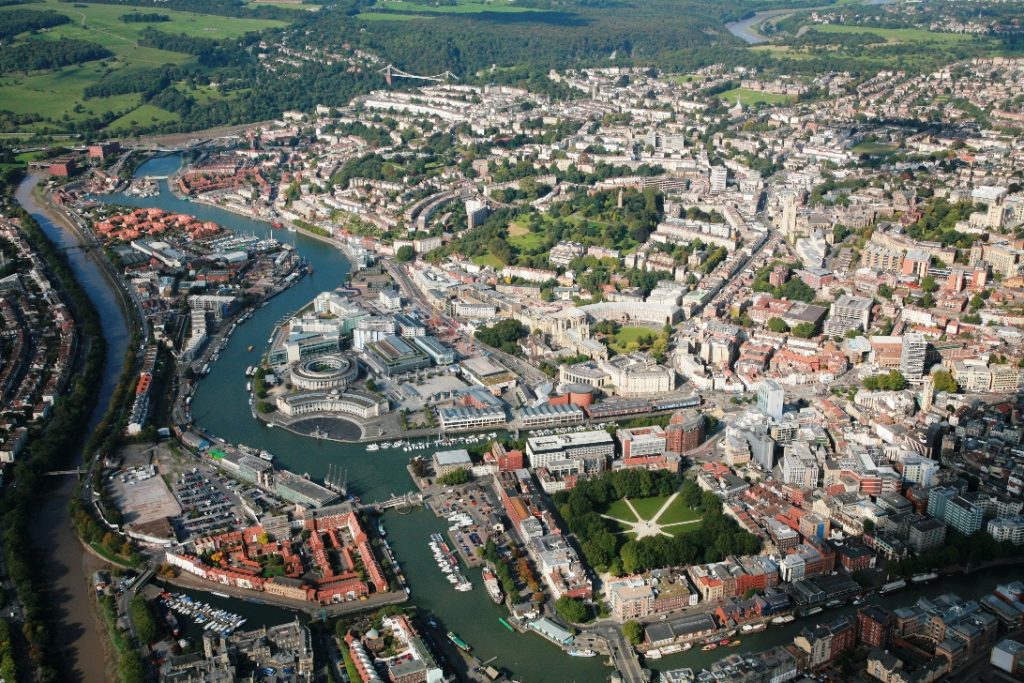 Scene & Pride
Of course, you're unlikely to sneak your sprog or sprogs past the bouncers at many bars or clubs, and – even where a licence permits – that could prove a bit of a bore in a child's bigger scheme!
That said, gay life in Bristol revolves around two areas – the renovated Old Market district to the east, and the City Centre, a wee walk west – far enough apart to have distinct identities, but near enough should you wish to flit.
Starting in the Old Market area, the eponymous old-fashioned Old Market Tavern jostles for queer adult attentions, along with hairy, lively-yet-laid-back BBB / Bristol Bear Bar (2 West Street;); and nearby "hidden gem", The Phoenix (1 Wellington Buildings, Champion Square;). For more steamy "relaxation", check out the Lads Locker Room sauna (19-21 West Street;).
For a change of scene, stroll west to Queenshilling (9 Frogmore Street;), a stylish, buzzing bar-cum-club playing a mixed bag of pure pop throughout the week. Hit neighbouring chic OMG Bar (3 Frogmore Street;) pre nipping next door, to spacious OMG (1-2 Frogmore Street;) for more bars, plus a dance floor, for pop and trance.
However, back to the kids: everyone loves a party! And few are quite such fun as Bristol Pride (1-14 July 2019, parade 13 July 2019) – with its parade, main stage and after-party!
Bristol is as quick as 1½ hours away from London Paddington, and even closer from other UK cities, by wonderful GWR, Great Western Railway
– ends –