Manly and Moorish! Bent's Adrian Gillan flies Monarch to get hot 'n sweaty with those sexy Med men in the historic Eastern Andalusian coastal town of Almería in Southern Spain!

One of the very driest places in Europe – surrounded by desert, where sand meet sea – with its own highly distinctive Andalusian sub-sub-culture, and crowned by a mighty medieval fortress plus cathedral: Almería is slowly, but surely, emerging from the shadow of regional rivals like Granada and Córdoba!
And it's never been easier to get to Almería – meaning either "mirror of the sea" or "watchtower" in Arabic, depending on who you choose to believe – with Monarch now operating great-value flights out of London Gatwick and Manchester! Scarce 2½-3 hours in the air and… 'hola' sun, sand and sultry local guys! Plus: history, culture, stunning grand architecture and amazing tapas. Incidentally, Monarch are offering three other new routes from London Gatwick this summer too: Gibraltar, Gran Canaria and Lisbon – the latter being a brand new destination for the airline!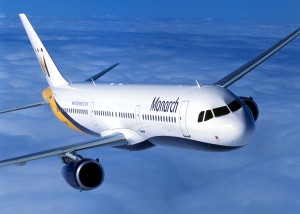 Perched on the Med, oozing exotic Moorish charm, 200,000-populated Almería's surrounding arid landscape has spawned countless spaghetti westerns, not to mention David Lean's Lawrence of Arabia!
Humans have settled in its vicinity since at least 5000BC. However, officially founded in 955AD, Almería's magnificent Alcazaba citadel was a jewel in the region's Arab coastal defences – one of the largest Caliphate fortresses in the whole of Europe.
The medieval city thrived, not least as a silk centre, but was repeatedly besieged during the Crusades, before falling permanently into Christian/Catholic hands in the late 15th Century. It endured the subsequent ravages of earthquakes and pirates over centuries, and was one of the very last cities to fall to fascist Franco in the Spanish Civil War, the dictator assisted by heavy German naval bombardments.
Recently, Almería has flourished due to intensive 'greenhouse' agriculture – and, of course, tourism!
Stay
Located in the historic heart of the city, near the Alcazaba fortress, the 4-star AC Hotel Almería (Plaza de las Flores; T: +34 950 234999;) offers 100 modern stylish rooms, free Wi-Fi and an outdoor terrace pool with whizz views over the city, plus event facilities, a fitness room, free newspapers and concierge services – even a fab restaurant, "El Asador".
Eat
Some top tapas tips:
Nuestra Tierra Taberna (Calle Jovellanos 16;) – delicious tapas by-and-for the locals, looking out onto a cute little square.
El Quinto Toro (Calle Juan Leal 6) – another must, in a quiet lamp-lit backstreet in the town centre.
Tetería Almedina (Calle Paz;) – as Arab as it gets, in the very shadow of the Alcazaba! Delicious halal dishes and sweet pasteles (pastries with almonds, honey, dates etc), washed back with refreshing, albeit non-alcoholic, fruit and mint teas.
El Parque (Almadraba de Montelva, Salinas de Cabo da Gata;) – great for tapas or pre-ordered paellas, if you are in the Salinas / Cabo da Gata area, a few miles east of town along the coast.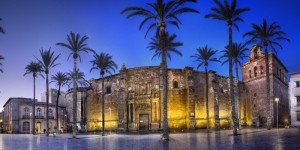 See
You will be struck by the sheer number of attractive, grand, historic buildings and structures scattered throughout Almería, including convents (Virgin of the Seas, Las Puras etc), churches (Santiago, San Sebastián etc) and theatres (Cervantes, Apolo etc), not to mention the Central Market, House of Butterflies (former residence, now a bank), School of Art, Bull Ring, Railway Station and harbour-dominating Ore Dock (built by English merchants).
Alcazaba – Arab medieval fortress begun in the 10th Century but damaged by a huge earthquake in 1522. Central palace ruins surrounded by three walled zones, including large gardens.
San Cristóbal Castle & Hill – the castle ruins are joined to the Alcazaba by the 11th Century Jairan Wall. San Cristóbal Hill itself has various Moorish/Christian towers, a fab view of the city, and a 20th Century white marble statue of Jesus blessing Almería.
Cathedral – fortress-like, to defend against Mediterranean pirates and, for the most part, built in the wake of the aforementioned 1522 quake.
Spanish Civil War air raid shelters – underground warren of galleries to protect civilians during the Spanish Civil War; and now the longest such structures in Europe accessible to tourists. Particularly haunting clinic and operating theatre.
Almería Museum – locally found artefacts covering Prehistoric, Roman and Muslim/Crusader eras.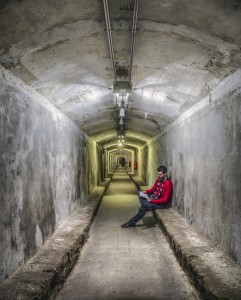 Lots of more modern touches abound all around town too, like public art and sculpture, the St. Valentine "love square" and a fun film trail.
Also be sure to head a few miles out east along the coast to the arid area of outstanding beauty that is Cabo da Gata Natural Park, with its pink flamingo-favoured salt flats (salinas); informative information/interpretation centre; fine beaches (some of them secluded enough to be nudist); and rocky sirenas headland complete with lighthouse (faro). Great bars and beaches at nearby little coastal resorts San José and Las Negras too.
Scene
Almería's scene: small but well-formed! These days, younger LGBTs increasingly hang with straight mates, as demo'd by the mix-and-mingle on show at friendly buzzing little music bar, Demodé (Plaza Masnou 5;). For a higher queer quota, stroll ten minutes east to the town's only gay bar proper, Babilon (Calle Soldado Español 18;) – a modern, stylish affair with small dance area and cabaret stage. Ask gay locals for tips on the nearest gay-frequented nudist beaches, including some around the Cabo de Gata area, and even further east at Vera Playa, which also boasts its own homo-haunts. Besides which, you are never more than a few minutes/metres away from other gays hereabouts via apps like Grindr!
USEFUL CONTACTS
Monarch, the scheduled leisure airline, operates flights to Almería from London Gatwick and Manchester airports with fares, including taxes, starting from £69 one way (£110 return). In addition to year-round low fares, Monarch also offers a range of products and services, both on the ground and in-flight. Everyone is allocated a seat at check-in but specific seats can be pre-booked for a small fee, to ensure that families and groups are seated together. For those looking for added comfort, extra legroom seats are also available, again for a small fee. A great range of tasty hot and cold meals can be purchased on-board. Online check-in is available between 28 days and 6 hours pre departure.
BLOC Gatwick Hotel! Catching an early or late flight? Or needing a rest before a transfer? One of the very few hotels actually situated within Gatwick's South Terminal itself, a mere minute's stroll from your check-in, BLOC Gatwick offers modern, stylish, fun, clever, pared-down luxury – "the best of what you do need, and none of what you don't"! With overnights from just £59 and day-rates from just £29, rooms come in a range of categories – all offering free Wi-Fi, fine linens and drench showers; and many offering exciting vistas out onto planes, and runway action! We love it.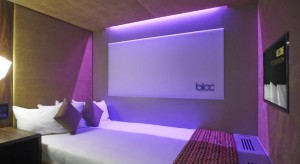 Words by Adrian Gillan