Israel: the North and the South of it!
By Adrian Gillan for Bent Magazine

Bent's Adrian Gillan flies Monarch to gay-wooing Israel, exploring the Sea of Galilee way up north; and Eilat, on the Red Sea, in the far south! Plus: buzzing Tel Aviv, in between!
Few countries have as complex, dramatic or still-evolving a history as Israel. This proud nation of just 8 million – about the geographical size of Wales – has been forged by ancient Israelite tribes, dispersed by Roman, Christian, Arab and Ottoman incursions. It was even run as the British Protectorate of Palestine, 1920-1948, at the end of which time the modern state of Israel was not uncontroversially founded – in no small part in response to the WW2 Holocaust – and subsequently expanded by Israeli military might via various wars in the 1960s and 70s. Though now relatively stable, areas of dispute still include the Gaza Strip, West Bank and Golan Heights. And nearly all citizens, male or female, must still do 2-3 years of national service: hence lots of fit young uniformed guys on almost every street corner!
Though now naturally predominantly Jewish, there are also significant Muslim and Christian minorities. And an increasing number of Israelis account themselves "secular Jews" – more vis-à-vis ethno-cultural identities than anything too religio-spiritual. Israel time = GMT + 2. £1 = approx 6 New Israeli Shekels.
And it's never been easier to get to Israel, with Monarch's new routes out of London Luton – to Tel Aviv (a natural launch pad for Galilee); and to Ovda (for Eilat on the Red Sea, a mere 30 minutes' drive away, via an inexpensive local bus service that connects with every flight). You might even consider flying into one airport and out of the other, taking the regular and frequent scenic 5 hour public bus journey through the colourful and spectacular Negev Desert between the two.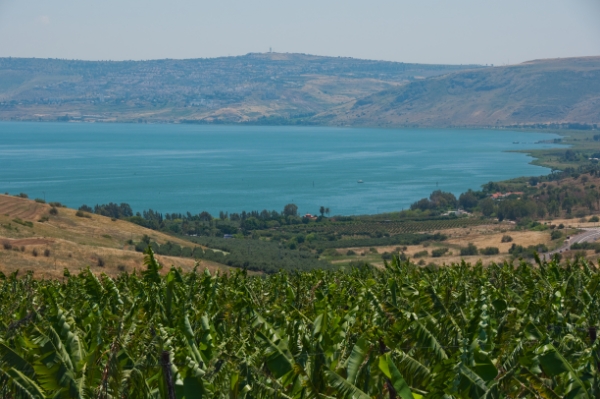 North: Galilee
A one-day Galilee tour, most likely out of Tel Aviv as run by a range of operators, takes you to northern Israel: the scenic Sea of Galilee and numerous, mainly New Testament Gospel-related, sites linked to the life and supposed miracles of Jesus. Guaranteed to impress even the staunchest atheist!
Visit Nazareth – now Israel's largest Arab city, with its evocative Old Town markets – the former childhood home of Jesus, and where Mary lived, boasting the vast modern Church of St Joseph with its ancient inner Basilica of the Annunciation, where Catholic tradition says the angel Gabriel informed Mary she would give birth to Jesus – although Greek Orthodox tradition suggests another, nearby site.
Just north, see the Wedding Church of Cana, near where Jesus supposedly (reluctantly) performed his first miracle, turning water into wine. You can even buy a local vintage in surrounding shops!
The refreshingly beautiful Sea of Galilee is Israel's largest freshwater lake, where Jesus spent much of his ministry and is supposed to have performed many of his best-known miracles – not least calming its once-wind-whipped waves! On its north west shore, visit the Church of Multiplication (Tabgha), with its lovely mosaics, located where Jesus supposedly fed 5,000 people fish and bread. Explore the nearby Mount of Beatitudes, with its panoramic chapel and peaceful gardens, where Jesus may have delivered his Sermon on the Mount; and stroll around the ruins of Capernaum, lakeside village home of the apostles, and indeed Jesus, with its ancient synagogue remnants and modern in-the-round church.
Heading south along the lake, pass through little Magdala, where Mary Magdalene hailed from; Tiberias, one of four "holy cities" in Judaism; plus Yardenit, a picturesque baptismal site on the banks of the sacred River Jordan, flowing south out of the Sea of Galilee, adored by those that would be 'born again', although the Jordan site where John the Baptist operated was most likely down near Jericho.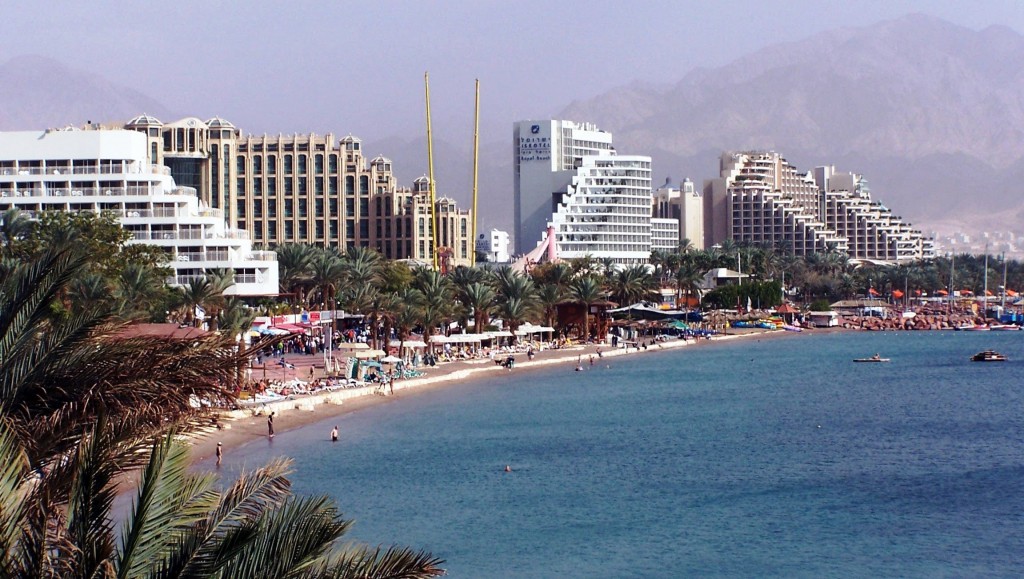 South: Eilat
Capping the northern tip of the Red Sea, on the Gulf of Aqaba, within sight of Jordan, Egypt and Saudi Arabia, Israel's southernmost city, Eilat (population 50, 000), is a busy port and popular tourist resort, especially renowned for beaches, coral reefs, diving and water sports – with its year-round heat and sunshine, and warm, calm, clear waters – as well as the surrounding Negev Desert and vibrant nightlife.
Tourism attractions include birdwatching, due to Eilat's location on the main migration route between Africa and Europe; desert and camel tours; beach and marina; shopping mall with ice rink; plus Eilat Museum and nearby Eilat Art Gallery. Don't miss the Hai-Bar Yotvata Nature Reserve, conserving endangered species, including Biblical animals; or – kitsch for kids – Kings City, a biblical theme park!
To connect more directly with the Red Sea and its coral reefs, snorkel and scuba diving equipment can be hired on or near most beaches. Visit the Underwater Observatory at the southern tip of Coral Beach, the largest public aquarium in the entire Middle East; or – for something truly magical – Dolphin Reef , a marine biology and research station where you can swim, snorkel, scuba and interact with a group of dolphins, amidst coral and colourful fish, or just relax on its beach or in its network of relaxation pools!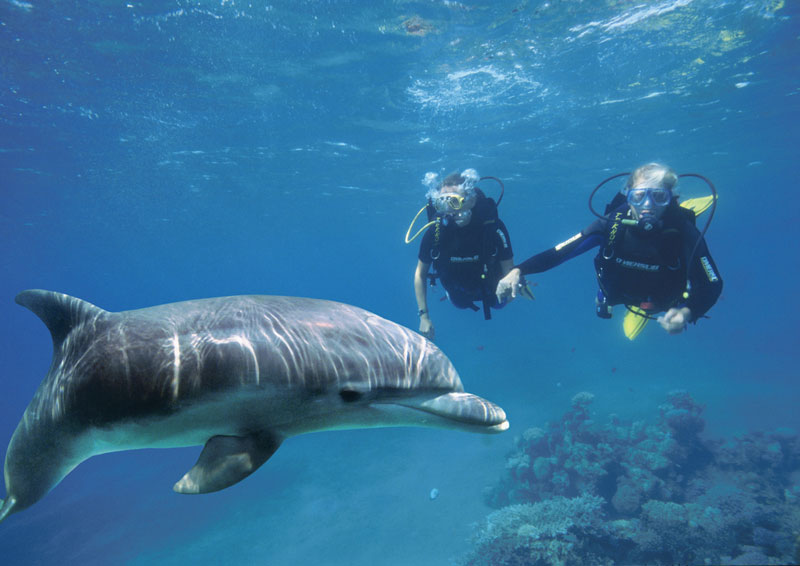 Although Eilat doesn't have a dedicated gay bar, your own natural gaydar, not to mention the odd phone app, will soon be twitching since many LGBTs both live and holiday here; and the city is aptly proud of its annual Eilat Pride (May), comprising of opening and closing parties around a core parade.
Stay at the splendid Leonardo Plaza Hotel (North Shore Eilat, P.O. Box 135, 8811901 Eilat; T: +972 8 636 1111;), perched right on the Red Sea with an amazing private beach, boasting 301 luxurious, spacious, elegantly-designed rooms in a range of categories, most with sea views from balconies that seem to almost cascade down towards the shore. It has no fewer than five restaurants and bars, offering a variety of cuisines; the exclusive Coral Spa with sauna and outdoor pools; a children's club offering exciting activities for younger guests, and the "Broadway" night club for older ones; the exclusive VIP Leonardo Lounge; plus free Wi-Fi… even a synagogue! Amazing!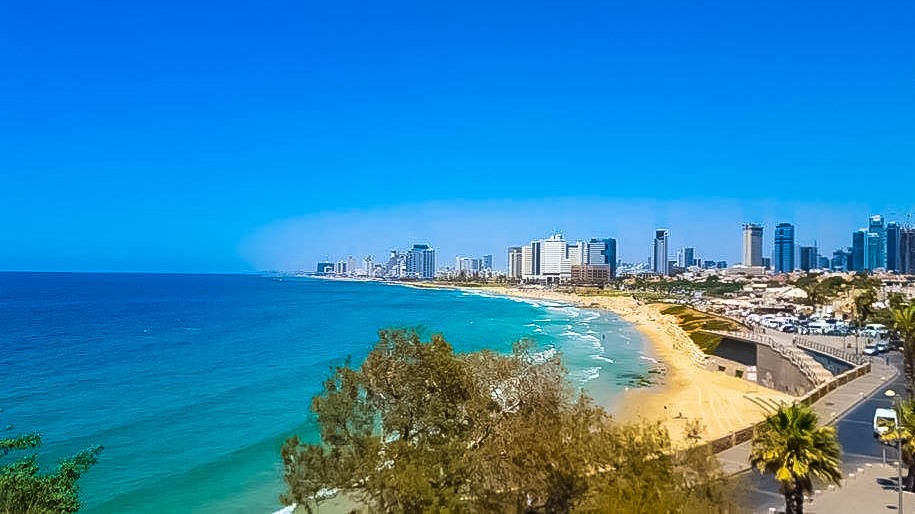 Middle: Tel Aviv
Swell Tel! Whether or not you head up to Galilee or down to Eilat, you'll definitely want to spend some time in vibrant Tel Aviv. This modern style-conscious gay-beckoning hub (population 1.3 million) – founded in 1909, thus scarce more than a mere century old – is almost another world compared with much of the country; and is the perfect place to base oneself, making thrilling day-tips to other, tad more historic, sites around the nation, like Jerusalem, or the Dead Sea and Masada, or indeed Galilee.
Explore Yarkon Park, the Israel Museum and the Diaspora Museum; Little Old Tel Aviv Port, with its cafes and eateries galore; the historic southern zone of Jaffa, with its blend of Jewish, Islamic and Christian heritage; the long shop-filled avenues like Dizengoff or Ben Yehuda; and the excellent Tel Aviv Museum of Art. Also stroll Rothschild Boulevard, for a tour of the "White City" district – an open-air museum of the Bauhaus International style of architecture, recognized as a UNESCO site; the revitalised Neve Tzedek pioneer settlement neighborhood, brimming with boutiques and galleries; the vibrant Carmel Market, for food and clothes; and cool-drool Shenkin Street.
Tel Aviv's gay scene won't disappoint either. It is graced with a state-of-the-art LGBT Community Centre in the Gan Meir park, with café-bistro. A main bar stalwart is Evita (Yavne 31;), open 'til late – loungy and draggy – but also check out ambient hipster Shpagat (Nahalat Binyamin St 43;), cruisy men-only Apolo (Allenby St 46;) or any of over a dozen others – all especially packed on a Friday, the main "night out" in a Jewish week. To let off excess steam, visit Sauna Tel Aviv (Carlebach 14;) or Sauna Paradise (Allenby 75;). For outdoor fun: by day, try the gay bit of Hilton Beach; by night, gents oft "take airs" in the cat-teeming Haatzmaut Garden, just north of the Hilton.
Annual Tel Aviv Pride (June) is an overt beacon of gay hope and succour in an otherwise frankly pretty queer-barren Middle East. Although there are only a handful of outstanding legal challenges left for LGBTs in Israel, organisers hope the event's mix of politics and partying will help further change attitudes across the whole country – not least in more rural areas – plus the wider region.
For the value-minded yet stylishly discerning guest, stay at award-winning deluxe boutique Brown TLV Urban Hotel (25 Kalisher street, Tel Aviv, Israel 6516505; T: +972 3 301 2951;) on a tree-lined street near the vibrant Neve Tzedek district and trendy Rothschild Boulevard, yet scarce ten minutes' walk from the beach. Tel Aviv's only member of the world's top boutique hotel brand, Design Hotels, Brown TLV combines 70s glam retro design, stylish ambiance and personal service, offering 30 bedrooms in a range of categories, some with balconies, all with marble bathrooms, Egyptian cotton towels and linens, free Wi-Fi, flat-screens and rainfall showers; a beautiful sundeck overlooking Tel Aviv, complete with open-air Jacuzzi; a spa with a variety of massages and other treatments; comprehensive business facilities and a meeting room; two stylish bars, one with/in a garden, one on the roof; complimentary bicycles; its relaxing Living Room library lounge, showcasing local artists; and free access to a nearby gym. Lots of other nice touches too, not least a gratis glass (or two) of bubbly on arrival whilst reception gives you the low-down, plus – a stunning idea this – you take your breakfast not in the hotel itself, but at any one of four nice nearby associate cafés, all a mere short stroll away, so you can stay four nights and mix it with the locals at a different place each and every morning… fab!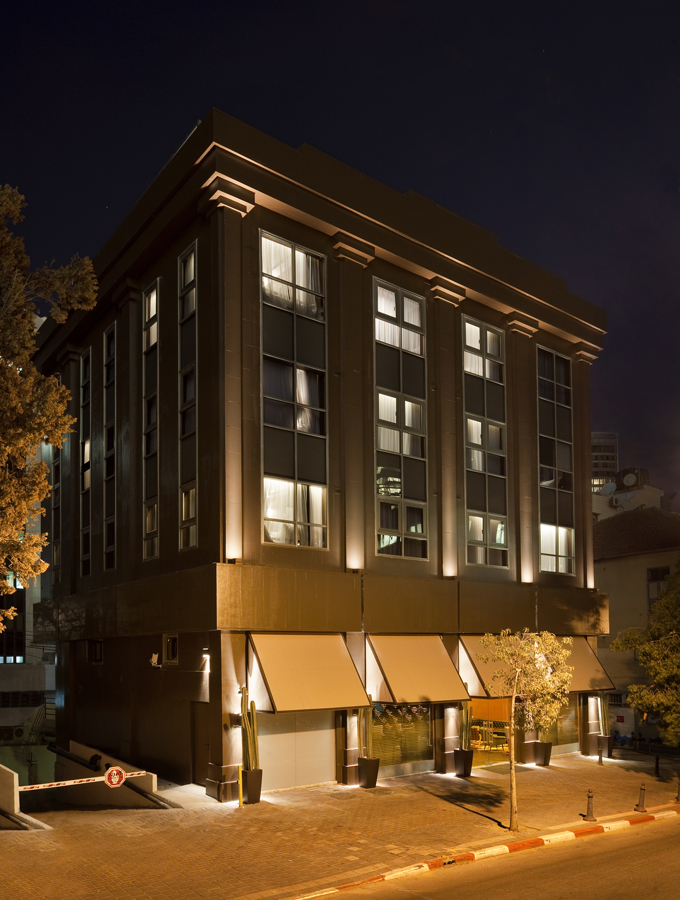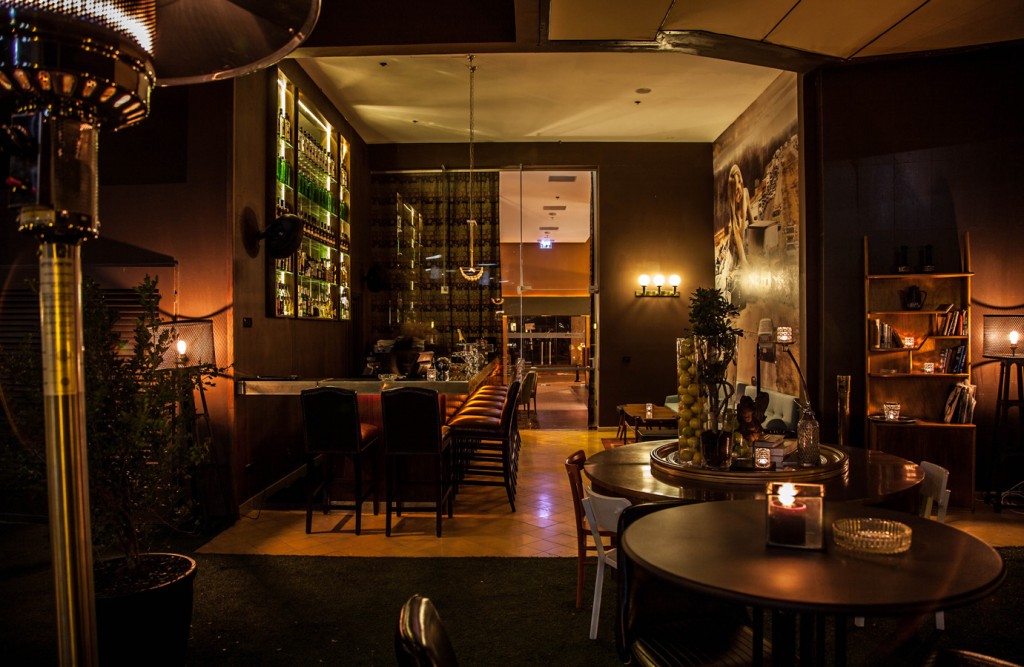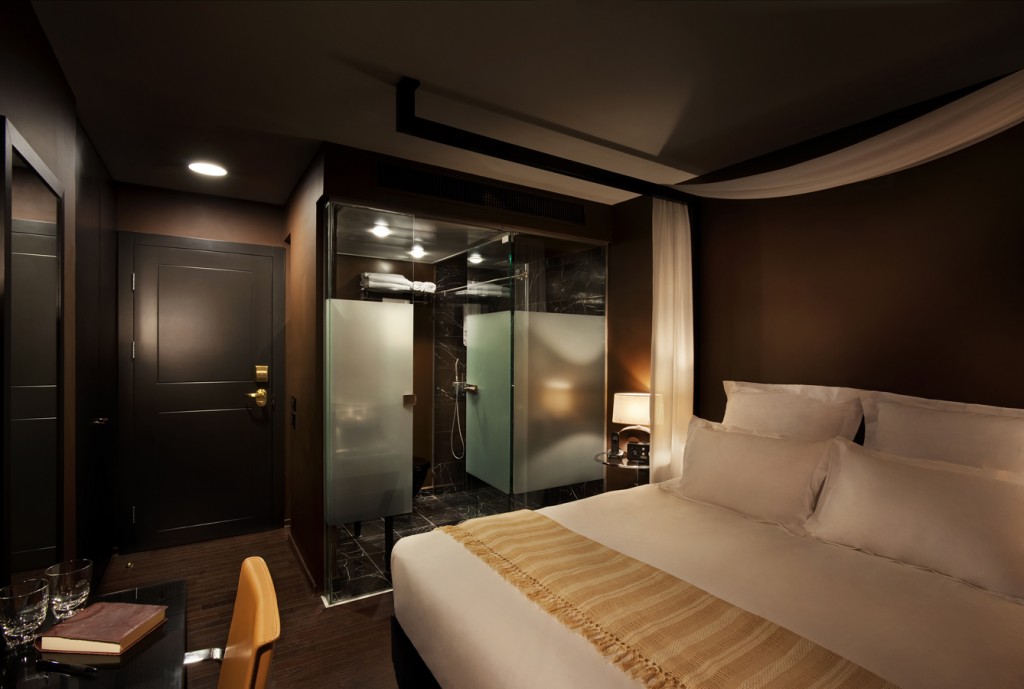 Brown TLV Urban Hotel
USEFUL CONTACTS
Monarch, the scheduled leisure airline, operates flights to Tel Aviv from London Luton airport with fares, including taxes, starting from £99 one way (£189 return); and flights to Ovda, the gateway to Eilat, from London Luton airport with fares, including taxes, starting from £99 one way (£181 return). In addition to year-round low fares, Monarch also offers a range of products and services, both on the ground and in-flight. Everyone is allocated a seat at check-in but specific seats can be pre-booked for a small fee, to ensure that families and groups are seated together. For those looking for added comfort, extra legroom seats are also available, again for a small fee. A great range of tasty hot and cold meals can be pre-booked or purchased on-board. Online check-in is available between 28 days and 6 hours pre departure.