Rugby Men to comfort you through 2016.
We are massively coming down at Bent HQ and it is not because of Halloween. No, we have to wean ourselves of the regular fix of Rugby we have been enjoying!
We have some team members at Bent that love and have played the beautiful game and the rest of us have been very happy to watch the men do their manly thing. I for one never knew how brutal yet great this sport is. After the UK teams got knocked out, we could without invested interest watch and enjoy the game, of course there was plenty to perv over as well. In the end the right team won, not only because they were the best but also because the All Blacks had in our opinion the hottest player of the entire tournament…..step forward Dan Carter from New Zealand.
Dan Carter of the New Zealand All Blacks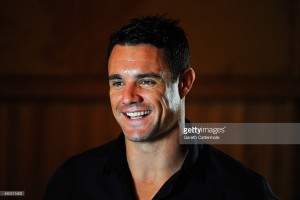 Even though it will not be the same, but those that want Rugby featuring throughout 2016 can either join a Rugby club, support and watch a team, scout the internet for images/videos or make do with this years Dieux Du Stade Calendar. Being a lazy fan, I am going to settle for the last two options.
What about you?
See below the Dieux Du Stade video, very sexy indeed. If you want to get yourself one we have them in our store here gay calendar store
xx
Team Bent, be who you are!