Daaarling, it's Craig Revel Horwood in ANNIE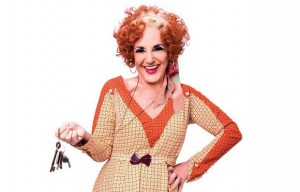 The Sun'll Come Out…later this month as Michael Harrison and David Ian's sparkling new production of the timeless family musical ANNIE, starring Craig Revel Horwood as Miss Hannigan, comes to the Alhambra Theatre, Bradford.
Set in 1930s New York during The Great Depression, brave young Annie is forced to live a life of misery and torment at Miss Hannigan's orphanage. Determined to find her real parents, her luck changes when she is chosen to spend Christmas at the residence of famous billionaire, Oliver Warbucks. Spiteful Miss Hannigan has other ideas and hatches a plan to spoil Annie's search…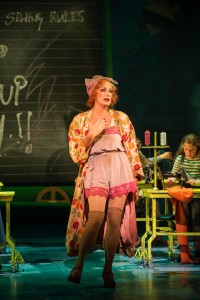 With its award-winning book and score, this stunning new production includes the unforgettable songs It's the Hard Knock Life, Easy Street, I Don't Need Anything But You and Tomorrow.
Craig Revel Horwood is probably best known as a judge on BBC One's Strictly Come Dancing.
His West End Theatre credits include: Munkustrap in Cats at the New London Theatre, Miss Saigon at the Theatre Royal, Drury Lane and Harry in Crazy for You at the Prince Edward Theatre, which took him to the US and Germany before re-creating the show for Susan Stroman in South Africa.
Other theatre credits include the Australian and New Zealand tour of The Danny La Rue Show; La Cage Aux Folles, Me and My Girl and Norman in the hit comedy play Ladies Night.
ANNIE is at the Alhambra Theatre for one week only from Tuesday 29 September to Saturday 3 October 2015. Don't miss out, book today – you can bet your bottom dollar that you'll love it!
Call the Box Office on 01274 432000