Bent USA – Gay Bear Rapper just 'Vibin'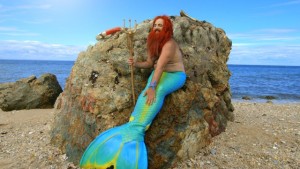 In his newest EP, Extra Good, the gay bear rapper known as Big Dipper proves he sounds as big as he looks. The EP includes five super dope songs including "Ridiklus", a club banger aimed at getting partiers hyped for a night of ass clapping and grinding; "Good At Sex", an empowerment track that promotes body confidence; "Wish You Would", a hard-hitting groove about feeling smitten over someone new; "Cute2Me", a raunchy yet campy crowd-pleaser; and "Vibin'", a summer song with beach-y party vibes and the album's first single release.
"I absolutely love all the songs on the EP," says an exuberant Big Dipper from his home in Brooklyn. "I chose to release Vibin' first because the song came together pretty quickly; writing it was easy and organic. It's fun and danceable with a super catchy hook; I have a special place in my heart for pop music." He considers "Vibin'" his 'Starships' moment', referring to the Nicki Minaj record, one of her first to hit top 40. "Vibin' is new for me because it is universal and radio friendly. There is still a bit of innuendo, but nothing quite explicit as my other music. I think it has real crossover potential."
"Vibin' is not only a great song, but we also had a vision for an amazing music video," continues Big Dipper. The concept for the video came about in a production meeting where his team discussed set ups that could be used for fun promotional images. "I thought it would be incredible to see a big beefy hairy man playing a merbear," laughs Big Dipper. "It made sense to play off The Little Mermaid and go from having a tail to legs so we could get some dancing in the video."
A beach location also made sense for the summer song and with its fairy tale theme, Dipper figured they could add slick animation to really push the video over the top. "It all just seemed to vibe really well," he giggles.
Of course, he saw it as an opportunity to make people laugh. "I wanted jaws to drop with this video. I wanted to make a splash, pun intended. Getting a reaction means I'm doing my job."
Big Dipper doesn't view himself as a comedian, however. He is not making music as a joke, nor is he a parody of a rapper. "I'm an entertainer," he insists. "A performer, a rapper, a writer, a video director. I'm not a clown. I'm making music and videos that I want to see out in the world. Big, exciting, sleek, polished, sexy, fun, and yes, sometimes funny: that is the Dipper aesthetic."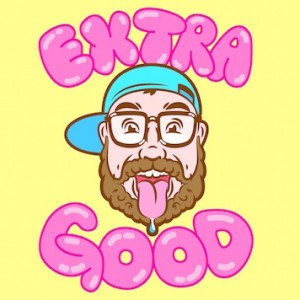 Big Dipper is a Chicago-born, Brooklyn-based rapper. His fierce rhymes and often-outrageous outfits have been called everything from raunchy, filthy, nsfw, shocking and offensive, to comedic, flamboyant, fat, phat, and dope.
A ton of hard work goes into his act, both in the studio and in his live stage shows that feature choreographed dance routines and numerous costume changes.   He has an extensive catalog of music videos and songs – with names like "Skank", "Meat Quotient" and "Drip Drop" – that have all gone viral. He has collaborated with several popular artists including Cazwell, Hand Job Academy, Mister Wallace, TT the Artist, and Byrell The Great. He even hosts his own web series, "Big Dipper's World", on the WOW Network, producers of RuPaul's Drag Race.
Through his work, he has accumulated thousands of die-hard fans, however he gets his share of negativity too, especially online. "Youtube comments are like a fly you swat away," he says. "I try not to take them to heart."
Yet it's a constant reminder of how body conscious the world is and how thin bodies and washboard abs are celebrated.
"I've always been chubby. Growing up, I didn't really know what to do with my body. I wasn't confident. I didn't feel like I fit in. Then in college, I started growing body hair, and in my mid twenties, I began filling out in all the right places and everything just clicked. All of a sudden, I understood my body, how it was seen, and my sexual confidence increased.
"Everyone is somebody's type," he says. "Truthfully, I prefer guys with my body type. I gotta believe I'm not the only one out there who does."
Still, he never set out to make a statement about size or body type with his music. He simply wanted to make his show like a pop concert, "so I started wearing crazy costumes and doing theatrical changes that led to me stripping in front of the crowd." He enjoyed the hoots and hollering from the crowd and it encouraged him to display a little more skin – sometimes more skin than necessary, he admits. But it's all in good fun.
"I love getting messages in my inbox from someone being like 'you're my hero' or 'you make me happy'. I even get the occasional dick pic! Those are the messages that matter."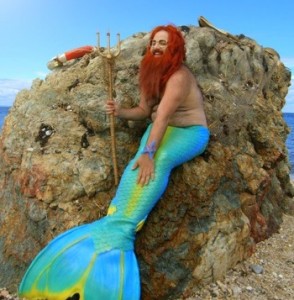 Because he doesn't look like a typical rapper or the characteristic gay man, a Big Dipper show is unlike anything people have ever seen; and that's part of what makes it Extra Good.
"You want to know me?" he asks. "I'm a guy who likes donuts and fried chicken, and yes, I eat vegetables too. I wear a 2XL, so don't try and squeeze me into something smaller. Also, I'm slutty, but not all the time."  
Big Dipper's Extra Good, and his first single Vibin', are available now on iTunes and all major online music retailers.