Sleeping Booty! … all it takes is a prick!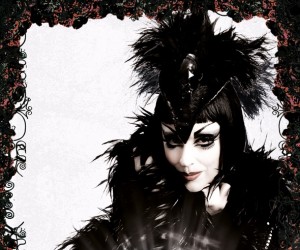 London's No1 adult panto returns to Leicester Square Theatre in triumph! More panto records will be smashed as the creators of the critically acclaimed DICK!, West End's longest running camp, cult, romp, are back with yet another filthy and festive frolic… SLEEPING BOOTY!
The Evil Mangelina (Miss Dusty 'O'), is wreaking havoc over our precious, perverted pantoland, ruling with an unruly and slippery iron fist … Ouch mama! Together with her randy but downtrodden sidekick Tit-Bit, she presides over proceedings in the filthiest manner! That is until Booty! arrives, a chavtastic ladette from the skanky Estate Upon Gusset. This gurl is gangsta down to the grill, apart from a slightly hindering narcoleptic defect; she's got it all including a killer, magical booty that will make any aspiring anaconda rise!
Destined to become a huge star of the biggest reality show, 'The Only Way Is Panto Factor Made In Strictly Ice Box Challenge – The Next Chapter Rebooted', 'Booty!' embarks on an adventure of a lifetime, to break the mysterious 'Christmas Curse'.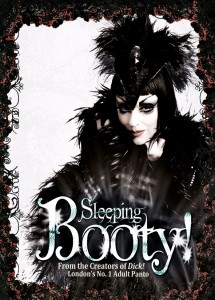 Guided by the legendary lounge singer Fairy Muff, Booty! enlists new friends, the sexually ambiguous Prince Willie Wontie and You Look Familiar to help her discover the magical yet mythical island, Flickerty Clit and once and for all get completely and utterly pricked!
Join us as our comic talented cast of performers accompany the iconic west end legend that is MISS DUSTY 'O'. Let us tempt, tantalise, tickle and corrupt your innocence in what promises to be the most hilarious and side splitting riot of a panto!
SLEEPING BOOTY! Tuesday 25 November – Saturday 17 January
Leicester Square Theatre, 6 Leicester Place, LONDON WC2H 7BX