Return of The Lasting Sense of Sudden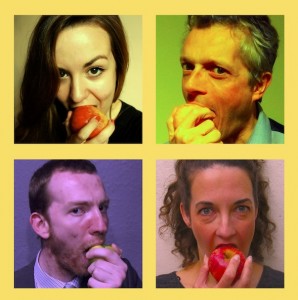 The Lasting Sense of Sudden is a play that will make you laugh, cry, become infuriated, and just so damn angry! It's a 75 minute roller coaster ride; a bitter sweet exploration of coming out, gaining acceptance, and learning to accept oneself in the twenty-first century. It's about how one fleeting moment may change lives forever, and reshape futures.
Originally researched, written and produced for the 2013 SHOUT Festival of queer arts in Birmingham, The Lasting Sense of Sudden is based on real life experiences collected by FRED through interviewing members of the LGBTQ community in Birmingham and the West Midlands.
Performed by four actors who take on multiple roles, the play, written by Jonathan ap Emrys, moves quickly between a range of experiences. Some are positive, some are negative, some give cause for hope, and some are frightening.
Robert F. Ball, FRED's artistic director, says: "This has been a fascinating project to work on. From day one of interviewing people two years ago through to taking a second look at the script this summer and adding in new material, it's been a privilege to work on what is an important and entertaining piece of theatre.
"The Lasting Sense of Sudden is wonderfully affirming, showing just how much has changed over the past forty years for the LGBTQ community, but at the same time how much remains the same. Whilst so much is immeasurably better nowadays, there is still prejudice, bigotry and hatred in some sections of society that needs to be tackled and eradicated now, not in another forty years. Perhaps our contribution to the debate will help in a small way."
The Lasting Sense of Sudden can be seen at the Old Joint Stock (Birmingham) 12-15 November, the Spread Eagle (Croydon) 27-29 November, and FRED's Shed (Stratford upon Avon) 2-4 December 2014.