Bent America – We Are Young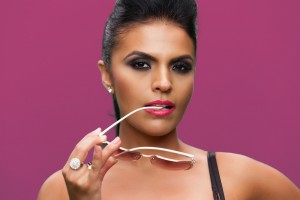 "Bad" girl Vassy has had a phenomenal year! Her David Guetta and Showtek- produced EDM rebel anthem, "Bad" (https://youtu.be/0Tue1dqgSx4 ) climbed to the Top 10 on the international pop charts this summer. Her infectious single, "We Are Young", was featured in the trailer for Disney's Oscar-winning film "Frozen", selected as the theme for Greece's esteemed music video awards show and highlighted in an ongoing ad campaign for Target. "In The Sun" served as the soundtrack for Pepsi's 'Real Big Summer' campaign and "Lucky Day" was featured in Victoria Secret's 'Body by Victoria' commercial.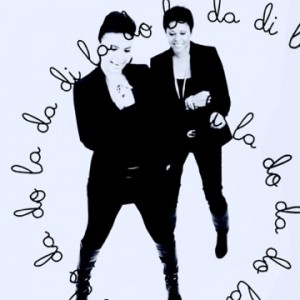 All are included on Vassy's long-overdue pop collection, We Are Young, a compilation that features many of her biggest hits from commercials, TV and movies along with brand new cuts. Additionally, Vassy is unleashing the music video to her Dave Audé and Crazibiza club banger, Hustlin'. The song that pays homage to Crystal Waters and her classic "Gypsy Woman" recently nabbed the #1 spot on Beatport. Co-directed by Emmy-nominee Athena Maroulis, its video features a special appearance by Waters. We Are Young releases to iTunes and all major music retailers 28th ctober via Vassy's own imprint, Kiss My Vassy (Distributed by Peace Bisquit). Hustlin' is available now.
"I am so excited to release my first pop collection," says the Greek Australian-born beauty. "I want people to smile and feel happy about being bad when listening to the album," she laughs.
"We Are Young" celebrates the spirit of tackling life and reaching for the stars. That's exactly what Vassy has done. In addition to creating hits for herself, she has written and collaborated with artists like Pitbull, Scooter, Paris Hilton, AfroJack, Sultan & Ned Sheperd and Bob Sinclar. Her music has been featured on TV's Grey's Anatomy, Human Target, and Ugly Betty; on The Sims and FIFA 08 video games; and in commercials for Hilton Hotels, Chevrolet, Sketchers, Google and Diet Sprite.
Vassy learned early that it was better to stand out than play it safe. At seven, she remembers being kicked out of her school choir because she wouldn't sing along with the rest of the chorus. "I wanted to sing solo," she explains. Those ambitions led to her leaving Australia to pursue her music dreams in America.
In 2010, she released her first track, "History". Produced by Richard Vission, the song's soulful dance drive played heavily on KISS FM and Power 106 in Los Angeles, as well as nationally on MTV. She followed with a string of Top 10 Billboard dance hits, including "Mad", a club track she co-wrote and co-produced with Phil Bentley and Dave Audé.
The enormous success of "Bad", her track with David Guetta and Showtek, launched Vassy's music career into overdrive. The song exposed her to millions of new fans around the world. The animated music video on You Tube has over 100 million views! USA Today even spotlighted Vassy as a rising new Electronic Dance Music vocalist alongside Matthew Koma ("Wasted"), Bebe Rexha ("Take Me Home") and John Martin ("Don't You Worry Child").
In the accompanying article, Vassy explained the groundswell appeal of EDM: "It lives in its own world," she says. "(Success) doesn't even mean radio — its fan base is so hardcore. They need us and we need them. They play to massive crowds and we put a melody and lyric to songs that allow them to connect with people on an authentic level."
Vassy's album, We Are Young, is a fun, upbeat, quirky, soulfully dynamic album of indie-laced anthems and gems. "It is free spirited and playful like me," she says.
We Are Young releases commercially to iTunes and all major music retailers October 28 via Vassy's own imprint, Kiss My Vassy (Distributed by Peace Bisquit). Hustlin' is available now.
For more information on Vassy, visit her official website at https://www.kissmyvassy.com