Orange Is The New Black @ Manchester Pride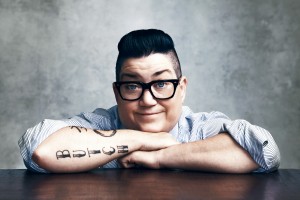 Lea DeLaria, star of American TV sensation, Orange is the New Black, has been announced as this year's Grand Marshal at Manchester Pride's Parade.
Lea who has achieved stardom with her stand out role as Big Boo in the Netflix hit series, follows in the footsteps of the likes of Sir Ian McKellen, who has previously lead the parade.
The theme for the 2014 Manchester Pride Parade is LOVE, which is being rolled out across the festival, whether it be to honour the same sex marriage act, or challenge the final pieces of the legislation. The charity is calling for participants to celebrate and embrace their love with the city.
Mark Fletcher, Chief Executive of Manchester Pride, said: "We're excited that Lea will be leading this year's parade through Manchester City Centre. We've loved watching her in Orange is the New Black.
"Not only is she an incredible performer but she's an inspiration for the global LGBT community. We know she'll bring her unique charm and personality to really get the crowd going and kickstart the parade with a bang."
https://www.youtube.com/watch?v=axVh-emOdBM&feature=youtu.be
As Grand Marshal of the parade, Lea will ride lead the parade through the streets of Manchester alongside patrons of Manchester Pride.
In 1993, DeLaria was the first openly gay comic to perform on television in America, after which she gained a reputation as a global gay icon. Prior to her success on Orange is the New Black, she appeared in numerous television series, including Will and Grace and Friends and had film roles in The First Wives Club, Edge Of Seventeen and Attack Of The Big Haired Lesbians.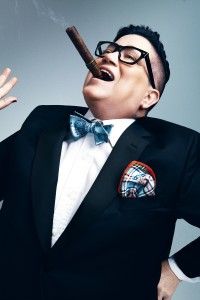 Lea's on and off Broadway highlights include a Drama Desk nomination and a Drama League Honoree for On The Town and portraying both Eddie and Dr. Scott in the Tony-nominated revival of The Rocky Horror Show.
Lea said: "It's an honour to be invited to marshal the Manchester Pride parade. I can't wait to return to Manchester. The girls there are really hot!"
The August Bank Holiday sees the return of the vibrant Manchester Pride Parade, an integral part of the Manchester Pride festival, with a new loved-up twist.
The Parade is a free event that is part of the wider Manchester Pride festival. Tickets for the Big Weekend are currently priced at £22 for a weekend ticket, day tickets are also on sale and start at £12.50. Child's Day & Weekend tickets are now on sale too. A Big Weekend ticket provides guests with access to the event site, including the Main Arena, Sackville Gardens, the Gaydio Dance Arena and Expo plus it helps Manchester Pride raise money for LGBT and HIV charities and organisations in Greater Manchester. See here for more information manchesterpride.com/tickets
To find out more about Manchester Pride and this year's festival you can follow the charity on Twitter @manchesterpride or visit the website at manchesterpride.com