Bent USA – Supreme Festival @ NYC's Pride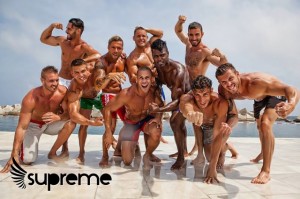 The world premiere of Supreme takes place over New York City's 2014 Pride Weekend. The festival's main event will be held Saturday, June 28th at Capitale in Lower Manhattan. The spectacular party space, once the Bowery Savings Bank, will feature a celebrity performance by hit maker Azealia Banks and music by internationally renowned Spanish DJ duo, Chus + Ceballos. Supreme Festival will also close out pride weekend on Sunday, June 29th, with a Red Light District themed party at Liberty Theatre. Sunday's event will feature Bent Collective, two of Europe's biggest DJ talents, Italy's Danny Verde and Madrid's Steven Redant.
New York City's Pride is expected to draw two million people from around the globe in June, making it the nation's largest gay pride celebration. However, New Yorkers have proven to be a notoriously fickle audience.
"So many international party brands have attempted to establish themselves in New York. Most have failed," says Supreme's Jake Resnicow who successfully brought the Matinée party from Barcelona to the USA. His Matinée New York Pride event on Governor's Island takes place earlier in the day on Saturday. "Guests of Supreme will witness the birth of the world's next great international party here in New York."
Resnicow is collaborating with Brandon Voss, one of NYC's top event producers, on Supreme. This past November, Voss teamed with Lady Gaga to produce artRave, a multimillion-dollar party and private concert in Brooklyn that celebrated the release of Lady Gaga's latest album, ArtPop.
Voss and Resnicow first joined forces last year on the Matinée Boom! party. That venture inspired them to team up on the opening of NYC's newest Saturday destination, Liberty Saturdays, and launch their own party brand. "Seriously," says Voss, "This festival will be Supreme."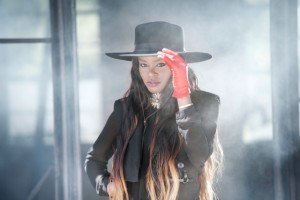 New York native Azealia Banks, best known for her smash hit 212, will perform her first gay event at Supreme. The artist recently came out as bi-sexual. Last week, she tweeted fans that "NYC Pride is gonna be so f***ing fun, I'm beyond exciteddddddd."
Chus + Ceballos will headline Saturday's main event. The pair from Spain has gained worldwide fame over the past decade, producing official remixes for artists like Madonna and Mariah Carey and headlining the biggest parties on the planet including Black Party, CircuitFestival, and Winter Party. "Their signature Iberian sound made them the obvious choice to inaugurate Supreme," Voss explains.
In addition to world class talent, Voss and Resnicow are transforming the main event venue into a visual spectacle with a custom designed stage, set, sound, lights, and a laser installation by Laseronics (Matinée Vegas, Tiesto). "The juxtaposition of Capitale's lavish, temple-like interior and Supreme's high-tech production elements will be completely different from anything else offered during NYC Pride and will rival any production seen in Ibiza," promises Resnicow.
They are also teaming up with celebrity costume designer MarcoMarco (Britney Spears, Lady Gaga, Katy Perry) and Spain's red-hot designers ES/Addicted, who will outfit the main event and closing party's go-go dancers.
The intention is to make Supreme a touring festival that will play other cities in the USA and eventually make its way to Europe. "NY Pride is the ideal weekend to launch a new party brand," says Voss.
"You know what they say. If you can make it here, you can make it anywhere," adds Resnicow.
SUPREME is included in the NYC Pride Festival Weekend Pass. A limited number of Weekend Passes are only $149 and include 4 amazing parties, including Matinee's Saturday Beach Party, the Supreme Main Event Saturday Night, and the Supreme Closing Party Sunday night at Liberty Theatre.