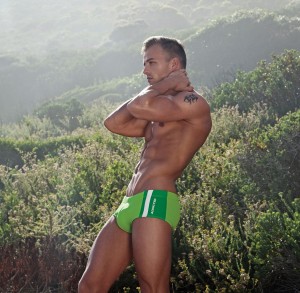 WET ME UP! Is the first instalment of a wonderful trilogy in which the Addicted 2014 Spring/Summer Collection will be presented – swimwear, underwear, sportswear/streetwear.
"The combination of beauty eroticism and desire makes the temperature rise to unexpected levels and this is the exact intention of the new Addicted Swimwear Campaign for summer 2014", affirms Eduardo Suñer, the company's Product Manager.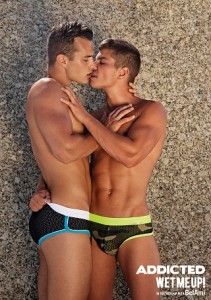 "Three new collections that the company is presenting are the most daring ever, when it comes to the designs. For this reason we needed a strong and a recognisable worldwide image and this was why we contacted the wonderful team at BelAmi to propose this collaboration. Without hesitation they responded with an emphatic "Yes!". Working together on this project has been an incredible experience that we will never forget", comments Héctor Aguilar, Campaign Production Manager.
Dylan Rosser, the prestigious international photographer, has had full creative control of the new Addicted Campaigns. This is also something new that the company is proud to present this season.
The Addicted production team went to Cape Town for 6 days to work together with the gorgeous BelAmi boys on the WET ME UP! Swimwear Campaign, as well as other campaigns which will be released in the near future. Heavenly locations, steamy photo-shoots and videos as well as plenty of eroticism will be the main ingredients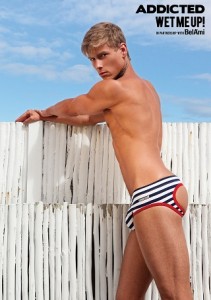 that will keep you glued to your screens.
Florian Nemec, Kevin Warhol, Adam Archuleta, Robin Michaux, Hoyt Kogan and Joel Birkim are the main BelAmi stars of the new Addicted Visual Campaign. We are positive that these images will remain emblazoned in your memory.
And check out the range at Addicted