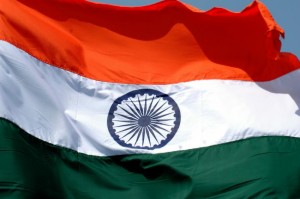 The Indian Supreme Court has joined the ranks of Jamaica and Nigeria in becoming one of the many countries worldwide to outlaw gay sex.
A decision yesterday by the court upheld Indian Penal Code section 377:
Unnatural offences: Whoever voluntarily has carnal intercourse against the order of nature with any man, woman or animal, shall be punished with imprisonment for life, or with imprisonment of either description for term which may extend to ten years, and shall also be liable to fine.
In effect, any penetrative sex between consenting adults of the same sex is sufficient to be tried under this law, for which the maximum penalty is ten years in prison.
The Chair of the Kaleidoscope Trust made a statement about the ruling. Chair Dr Purna Sen is also the former Head of Human Rights at the Commonwealth and was born in India. She currently works at the LSE in London.
Speaking about yesterday's ruling, which overturns a 2009 ruling by a lower court in Delhi, Dr Sen said:
'The Supreme Court's ruling is a terrible setback for the struggle to secure equal rights for LGBT people, not just in India, but in many of the Commonwealth countries that still enforce colonial era restrictions on the liberties of LGBT people.'
She added: 'The 2009 ruling that read the ban on same-sex relationships as being at odds with the Constitution acted as a real beacon for hope in the Commonwealth. Today's ruling, sadly, is a setback for India and sets a worrying precedent.'