Making plans for Sitges 2014!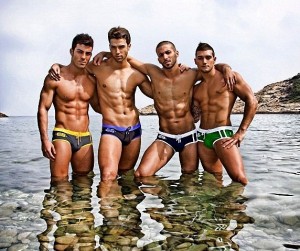 As the summer day's begin to fade and September's Bears Week is but a memory, Sitges returns to its sleepy village routine for the Winter. Many people like to visit during this time as the weather is still very pleasant. There are also some great hotel deals on offer during the low season and a weekend away for some Iberian fun in the sun can't be a bad idea.
Of course it does not stay quiet for long. The Film Festival and Zombie Walk return in October and then it's time to start planning your Carnival Costume for late February/Early March.
Carnival 2014 takes place from 25th February to the 5th March with parades taking place on Sunday 2nd and Tuesday 4th March.
More than 200,000 people descend upon Sitges during the Carnival festivities. Now is the time to start planning your costumes and reserve your hotel room or apartment.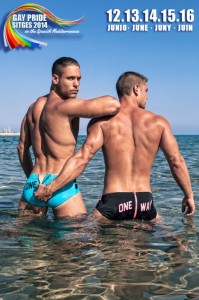 Meanwhile, you'll need to make plans early as are the rest of our continental brothers for Europe's Pride by the Beach! – Sitges 2014
If you've not been to Sitges Pride yet, then this is the year to visit. Check out the video highlighting the best of the event, from street parties to drag races and everything in-between. http://gaysitgesguide.com/
This year the 5 day event kicks off on Thursday 12th June with a stunning opening party and live concerts in the gay village… followed by a series of parties throughout Sitges. And remember this year the main parade takes place on Sunday and not Saturday and, as last year all the hotels had almost 100% capacity… you'll need to book early.
 Images: ES Swimwear