Cazwell and Luciana Raise the Electro Voltage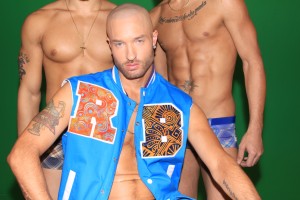 Cazwell and Luciana are hotter than a chilli pepper this summer in the first single from Cazwell's highly anticipated album Hard 2 B Fresh.
Produced by up-and-coming Russian duo Fagault & Marina, the single, "Guess What?" marks a new direction for the rapper, best known for blazing up YouTube and VEVO with his comedic hip hop rhymes.  This latest is a gnarly, horn-ridden electro anthem with contagiously catchy lyrics and a hard-pounding beat.
"Luciana has a voice like fire," proclaims Cazwell of his collaborator on the turbo-charged record.  "She came up with the hook and I kinda worked my lyrics around it.  I knew my rhymes had to match the power of that chilli pepper voice. I wanted something that would be fun for clubs and showcase both of our skills."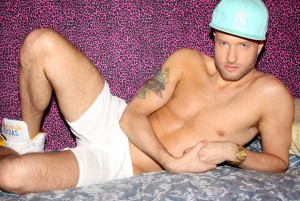 In order to take his music to the next level, Cazwell set out to work with new producers and explore different themes on "Guess What?" "As an artist, you gotta pay attention to the trends but not let them control the direction of your work. Beyonce's 'Grown Woman' track doesn't sound like any other pop hit out right now; still, she went with it. I respect how she takes chances.  My most successful tracks were not influenced by anything playing on the radio."
He adds his patented Cazwell humour to the track.  "I'm not really as narcissistic as I proclaim to be in the song. I mean, sure, I'm a little self-absorbed but I don't have an inflated ego or anything. I consider myself to be pretty easy breezy."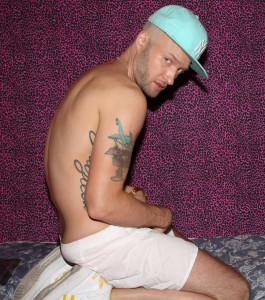 Cazwell earned his hipster credibility with a steady flow of danceable hip hop tracks, including "Ice Cream Truck," "Rice & Beans" and "I Seen Beyoncé At Burger King". His hypomanic take on pop culture has helped him to rack in over ten million views on VEVO and YouTube and sell over one million downloads. In addition, Cazwell has proven his skills behind the turntables, deejaying music festivals throughout the world.
Luciana is a Britain-bred, U.S.-based vocalist best known for her collaborations with Bodyrox ("Yeah Yeah") and TV's Betty White ("I'm Still Hot"). She got her start in music in 2009 when she was commissioned to help launch Nicole Scherzinger of the Pussycat Dolls. Her magnetic personality soon landed her a deal with Interscope Records/Violent Lips.  Since then, she has appeared in several chart-topping collaborations with major artists including The Cataracs, Tiesto & Wolfgang Gartner, Richard Vission, Taio Cruz and Dave Aude.
"When I saw the 'Ice Cream Truck' music video, I asked 'who is this Cazwell and why aren't I working with him?", says Luciana.  "My team set about making it happen."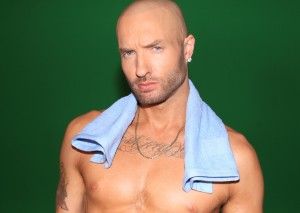 Luciana's lyrical style artfully blends with those of Cazwell, as does her personal style.  Their chemistry can be seen in the song's music video Guess What, directed by J.B. Ghuman who also helmed the critically acclaimed indie "Spork".

 "It was love at first sight and sound," laughs Luciana, adding, "Guess what?  I have a fag hag crush on Cazwell."
Single and album available on Peace Bisquit
For more information, visit Cazwell.com