VILLAGE STILL A VITAL COMMUNITY SPACE – MANCHESTER PRIDE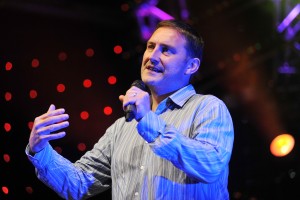 John Stewart, Chief Executive.
Fundraising charity, Manchester Pride has committed its future to Manchester's Gay Village asserting that the area remains a vital space for the City's lesbian, gay, bisexual and transgender (LGBT) community and visitors.
Manchester Pride's Chief Executive, John Stewart said: "Every area with a strong night-time economy faces challenges and the Village is no different. Businesses have recognised the issues and are working together with partners such as the Police, City Co and the Lesbian and Gay Foundation to make the area safer.
"However, with public sector budgets continuing to come under pressure, investment in community safety measures, and other changes, are not going to happen overnight.
"Despite facing tough economic conditions, many Village venues provide meeting and performance spaces for LGBT community groups and artists – vital to maintaining the vibrancy and variety of Manchester's LGBT scene. They also continue to collect and fundraise for a range of charities – not only LGBT and HIV charities, but the likes of The Christie and Macmillan, too.
"Large events like Manchester Pride, Sparkle and the Great British Bear Bash show you can have thousands of people in the Village enjoying themselves in a safe environment. For the majority of visitors, the Village continues to be a welcoming space where diverse LGBT communities can be themselves and feel safe."
www.manchesterpride.com/2013
Photo: Manchester Pride 2012 / Dawn Kilner