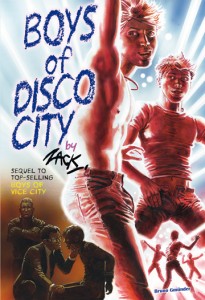 BOYS OF DISCO CITY
Zack
 Escaped from movie mogul James Rosen's depraved clutches in Rome, American Gil Graham and his boyfriend Mike Smith head for London to set up home together. Now life is cool for Gil and Mike, and horny sex action on the side cements their love for each other. Mike introduces Gil to the hectic joys of giant disco Paradise. Hot backroom action, cruising Hampstead Heath, gladiatorial combat, and a porn movie shoot are all part of Gil and Mike's adventures.
 Bruno Gmuender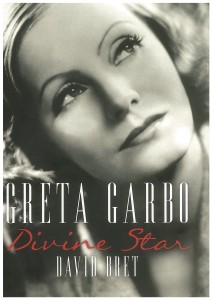 GRETA GARBO – Divine Star
By David Bret
There have been many biographies on this most enigmatic of movie stars. On this occasion, the author has acquired a large amount of previously unsourced material and anecdotes from friends and family never before unpublished. He also explains the two so-called missing periods of her life and how the star was employed by British Intelligence to track down Nazi sympathisers.
The Robson Press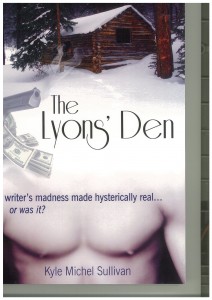 THE LYON'S DEN
By Kyle Michel Sullivan
Is this the product of a naughty writer's imagination or complete paranoia? Will Daniel ever get Tad back and what is it with snowstorms and abandoned cabins in isolated places? There's plenty of time for mystery, suspense, sex, betrayal, revenge, murder, fist-fights, shredded clothes, predatory females, a hot shower with people who don't exist, romance with a proper stranger… and there's the subject of some scripts to re-write.
Starbooks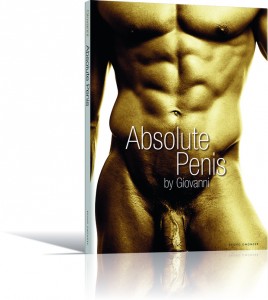 ABSOLUTE PENIS
Giovanni
Giovanni proves once more that no other photo artist can hold a candle to him—the way he shows the human penis as an artwork in its own right is amazing and unique.  He has obviously found an appreciative audience as his other books on the male body have gone on to be highly successful.  Absolute Penis is an extensive collection of all new and unreleased material by an inimitable artist.
Bruno Gmuender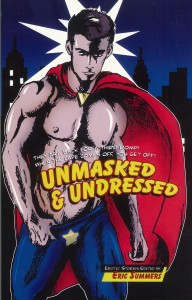 UNMASKED & UNDRESSED III
Edited by Eric Summers
This best-selling collection of hot, fun, sexy stories about superheroes, sidekicks and their fans returns. Every superhero has at least one special ability and one secret weakness – ready to be exploited. Readers' wildest fantasies are brought to life in these playful tales of sexy, muscle-bound superheroes loosening their lycra.
Starbooks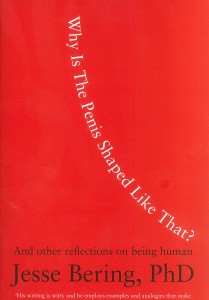 WHY IS THE PENIS SHAPED LIKE THAT
By Jesse Bering, PhD
The author takes the reader on a bold and captivating journey through some of the most taboo issues related to evolution and human behaviour. He explores everything from what human pubic hair has in common with a gorilla's fur, what happens if you swallow instead of spit, the science of homosexuality  and of course, why the penis is shaped that way.
Doubleday