Eurovision 2012 By Lee Hudson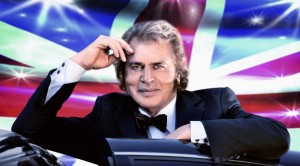 The last time that the UK won the Eurovision Song Contest was in 1997 when Katrina and the Waves beat the opposition with Love Shine A Light. Since then we have hardly set the scoreboard on fire. In fact, even though we have won the competition on five occasions, and staged the event even more, for the last ten years we have performed abysmally only coming third back in 2002 when Jessica Garlick pleaded with the voters to Come Back. It's not that we haven't tried. Rap, camp, soul, pop, boybands, duos… we even had Lord Andrew Lloyd Webber and friend composing a little belter for us, alas it only put us 5th on the score board.
Now here's a point to ponder. Most of these songs/acts were voted for by the great British public (except last year when Blue took the stage with one of their own compositions) so are we our own worst enemies? Would the public not recognise a hit tune if it smacked them in the face? Are we bogged down with what we think the rest of Europe's song-loving public would like, rather than encouraging a host of our new talent to get involved? Should we not simply have given Lord Gary Barlow the reigns and told him to produce a winner for us?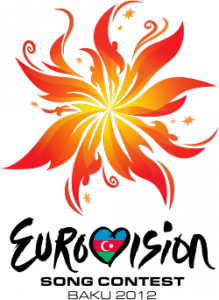 All good questions I'm sure you will agree but this year things have changed for this Camp Song Fest and we have gone right back to basics. As at the very beginning of our dealings with the contest back in 1957 the public hasn't been trusted with delivering its preference so, crooner extraordinaire, Engelbert Humperdinck has been given the dubious accolade of representing the UK with a timely ballad… even if the lyrics are a little suspect.
The song 'Love Will Set You Free', written by Swedish producer Martin Terefe and Ivor Novello Awards winner Sacha Skarbekis, is a simple song with simple lyrics…
"So graceful and pure
 A smile bathed in light
 No matter the distance
 A miracle of sight…"
So can his class rise above the mundane mumblings of Kurt for Malta, the sexy thrustings of Loreen for Sweden and the juvenile, gibbering Jedward for Ireland? The fact that he is singing first means that every other act then has to match the undisputed professionalism of a man who has been at the top of his game for over 45 years.
The song will undoubtedly be sung perfectly and as Engelbert is a well-known name throughout the rest of Europe might this be just the edge we need?
If this doesn't work, I suggest for next year a supergroup featuring our past winners, Sandie Shaw/Lulu/Brotherhood of Man/Bucks Fizz and Katrina… so Mr Barlow, get writing now.
Semi-Finals: 22nd and 24th May (BBC Three) Final: Sat 26th May (BBC One/BBC One HD).