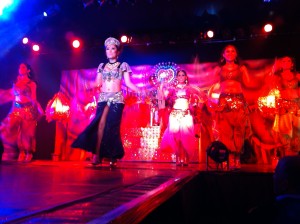 Words and photos: Adam Gerrard
It was my first trip to see the famous Lady Boys of Bangkok and didn't know what to expect. Was it going to be a bit of 'drag cabaret' or was it going to be something completely different? I was excited at the prospect.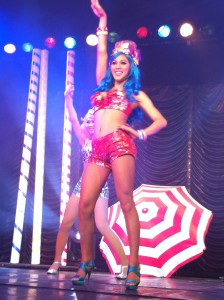 As it turned out it was a night of more laughs than I anticipated and certainly a good deal more spectacular than I had hoped for. The comedy was never offensive, the changes of costume quick and glittering and the selection of homages to pop and cinema icons that ran through the show… original and fun.
The Lady Boys certainly have their fans as the place was packed – women out on a hen night, tables heavy with corporate big-wigs, boys with even more boys appreciating the glamour and sparkle but all enjoying the camp and professional artists who always look stunning.