Fashion – Addicted to MESH
Addicted to MESH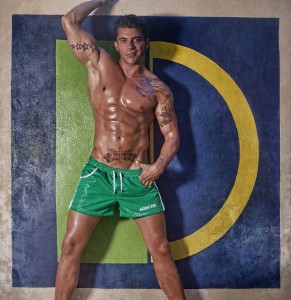 Photos: LaJock.com
I know dark nights and miserable weather is now upon us so, it's just the right time to start thinking of what you should be wearing on the beach during your winter sunshine break, or, what you are planning to tantalise the guys with on your next vacation.
Addicted is unleashing its unique mesh wear that perfectly stretches to fit the contours of men's curves.  Made from 100% polyester, the new collection features long pants, tanks, shorts and briefs. All come in an assortment of vibrant and attractive color combinations.
Addicted is the lower price point brand to designer label ES Collection – however the quality is far superior to comparable brands.
The difference is in the fabric. Where ES uses the fine Italian fabrics used by Prada, Gucci and other high end designer brands, Addicted exports less expensive fabrics from Spain and Portugal.
In addition to the stretch mesh hugging the frontal pouch – making objects appear larger than they are – Addicted's full rear coverage pushes the buttocks up, giving it a well-defined, muscular shape.
Addicted collection is available at our shop
'Big A ' varsity jacket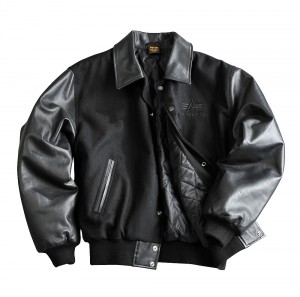 The Alpha Industries collection focuses on retro and vintage styles. Thus some jacket models strongly recall the aeronautical origins of the company. As in the past, the jacket styles are subdivided into the five key themes Field, Flight, Utility, Cold Weather and Leather and this is our favourite.
The College 'Big A ' varsity jacket.
£165    Stockist info: 01869366580
Winter Luke
Want to make a bold statement this year? Look no further than the new Roland combination check shirt. A mixture of different fabrics continues throughout the whole range this season, and this quirky design is a terrific fun example.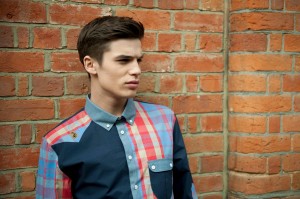 £65
Red/navy/white hooded shirt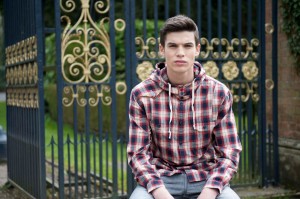 £80
The Lyle & Scott Heritage collection sees a complete relaunch with a dynamic new design team at the helm.  Inspired by 'hidden treasures since 1874' the new branding takes it's lead from a deep red Eagle that is carried on all garments. The message is clear – a sophisticated, refined menswear line with a modern edge.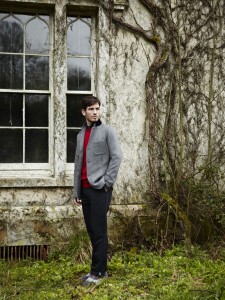 £225 – Heritage grey knit blazer
£90 – Heritage red lambswool crew neck
£90 – Heritage trousers
10sterling Large Silver Tag & Chain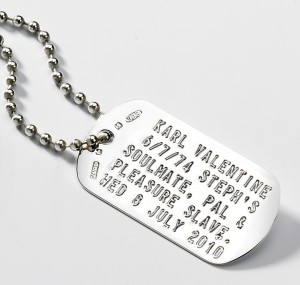 Handmade in polished 925 sterling silver this 2.0″ military-sized silver dog tag can either be embossed with personalised lettering you specify or it can be worn as a plain-polished silver dog tag. Hallmarked in London. 52mm x 28mm x 1mm. Weighs 13.8g including connector ring. There's room for 5 lines of lettering with 15 characters each per line, including spaces. These are handmade in our Windsor workshop – NOTHING quite like this is available anywhere else in the world so if you're looking for something special and unique, you've just found it.
£79       10STERLING manufactures and distributes from Windsor in the UK
Keeping it… warm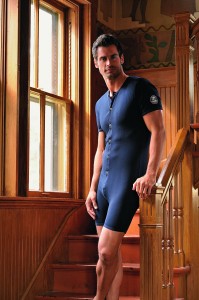 A great option for keeping the chill out this winter. Jockey's Quebec Body Suit is an all in one men's underwear design which combines a T-shirt top and snug boxer brief with buttons all the way down the front.
£28     www.DeadGoodUndies.com