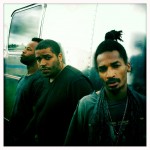 NO SURRENDER
Medicine Babies
29th August
Blending hip-hop, electro, soul, synth-pop and indie-rock, No Surrender's sound is genre-spanning genius. Produced by Tricky's former muse singer Constanza Francavilla and European production team Radioclit (M.I.A, Santigold, The Very Best), this is an intricate sophomore effort with top-notch production values and a real zest for contemporary musical experimentation. Guest vocalists include Constanza, Niki Darling and Tunde Adebimpe.
---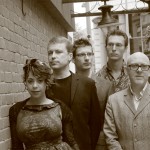 THE FANTASTICS!
All the People
22nd August
The Fantastics! are back with a brand new album, intent to prove they're never comfortable with labels. All the People is a riotous bloend of soul-jazz, blues, latin, funk and fusion, edged with a progressive aesthetic. Highlights include the beautiful summer love song 'Somewhere Finally', with its dripping soul, horn hook lines and delightful vocals from Sulene Fleming. There's also a wonderful cover of Ivan Boogaloo Jones' 'Sweetback', full of ska jump action; full on funk-rock frit in 'I Breath'; and blues-infected groove in the form of 'Cold Case'.
---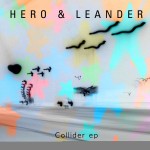 HERO & LEANDER
Collider
29th August
At only four tracks long, Collider manages to perfectly reflect the scope of Hero & Leander's sound, drawing justified comparisons with Arcade Fire, Architecture in Helsinki and Belle & Sebastian. Lyrics such as 'Can't keep my mind on one thing at a time / Try my collider / Atom-smashing fun / Darling, would you like to go?' set the tone. Opening track 'Collider' is loud, urgent and ambitious, and is guaranteed to get under your skin. The vocals by Emily Sills and Gary Cansell work perfectly with and against Scot Lewis' insistent driving beat. 'One Mississippi' is a long-time live favourite, dripping with charm and featuring an awesome whistling solo, despite its yearning subject matter. 'Kettle' is a political number about the student protests and is fierce, angry and raw. The EP closes with the beautiful 'The Thought of Your Mind in Motion Puts Me to Sleep', leaving the listener poised for a future full-length album.
---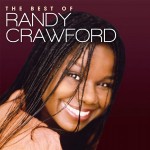 RANDY CRAWFORD
The Best of Randy Crawford
8th August
Bent readers will remember Randy from her hit UK singles 'Street Life', 'One Day I'll Fly Away' and 'You Might Need Somebody'. Luckily, all three songs are on this dazzling collection of the very best of a very talented R&B personality. Over an outstanding three decades, Randy has thrilled, delighted and melted hearts the world over. This is a must for anyone with a taste for classic soul, disco and groove.