Federation returned to Leeds in style last month, with the amazing summer garden party between Fibre and Queen's Court. Missed out? Then make sure you get there for part 2 on the 30th July where you can catch me play my trademark uplifting house at both of them – full details at www.clubfederation.com. As usual, you can download my monthly podcast – simply search for 'Jason Guy' in iTunes or download directly from www.jasonguy.podomatic.com.If you'd like to see your track, club, or event featured here, contact me at jason@bent.com.
---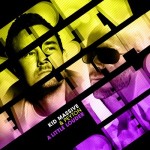 Track of the month
Kid Massive & Peyton – A Little Louder (Transmission Recordings)
After months of preparation, deliberation, mastering and testing, 'A Little Louder', the first single to come from Kid Massive's debut album is here, featuring the vocal talents of Peyton (who needs no introduction to Bent readers). The soulful lyrics beg you to "turn things up a little louder", with the Kid adding the punch with his trademark funk-fused bass and blissful melodic flair. This release features a number of mixes, the standout one for me coming from Muzzaik who brings us a tech house interpretation, with whirring synths and choppy vocals.
---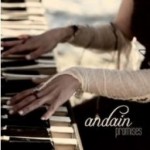 Andain – Promises (Black Hole Recordings)
Originally available on a limited promo a few months ago, this was jumped on by the likes of Ferry Corsten, Armin van Buuren and Marco V. Part trance, part chunky house, Andain's trademark beautifully haunting voice once again fits like a glove with the superb production of this track. Head straight for the Myon & Shane 54 Summer of Love Mix (bit of a mouthful there!) for an uplifting, progressive slab of quality house music.
---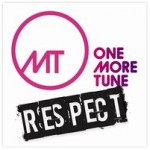 RLP ft Barbara Tucker – R.E.S.P.E.C.T. (One More Tune)
A remake of one of the greatest soul records of all time – Aretha Franklin's RESPECT and already huge in Ibiza and across Europe this year. This time, the vocals are provided by another legendary diva – Barbara Tucker (most famous for hits Beautiful People and I Get Lifted). Pick of the mixes comes from Antoine Clamaran, with a tribal infused darker offering, full of swirling stabs and masculine chanting. What you want, baby I got it!
---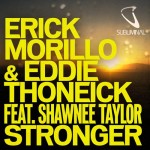 Erick Morillo & Eddie Thoneick ft Shawnee Taylor – Stronger (3 Beat)
Morillo & Thoneick pair up once again (after last year's huge Live Your Life) alongside the amazing Shawnee Taylor on vocals for what will be one of the biggest tracks of the year. Stronger is all about house music – bringing incredible energy to the dancefloor with its huge hooks and infectious vocals. It's a record you just cannot ignore and already has been hammered by the major players. Uplifting, funky and bang on the money, you won't be able to ignore this all summer!