Cheryl Cole… what to do next?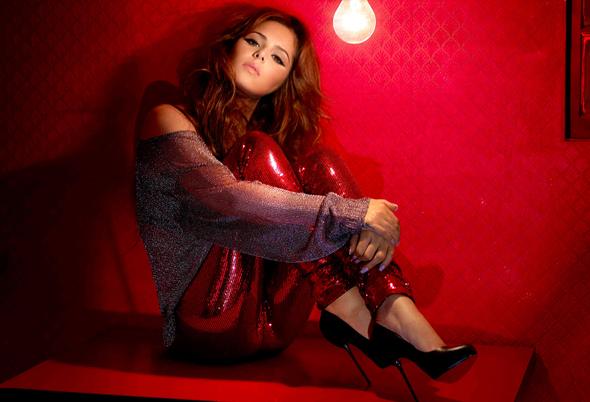 Is she a 'Princess of Hearts', pop star, TV star, charity celeb, what? After an interesting month or two Simon Savidge puts his mind to just what on earth Cheryl Cole should do next.
Unless you have been on the moon/in hiding/having a life or just not been that interested, you can't have missed the fact that the new 'Princess of our Hearts' (no, not Kate Middleton) Cheryl Cole 'quit the UK' in order to become a mega-star in America… only she didn't. Love her or loathe her we would bet you any money that quite a few Bent readers will have all been talking/gossiping about her. Incidentally, Speaking of Kate Middleton, I am amazed she didn't pop up as a new X Factor judge, someone (Simon) missed a big opportunity there didn't they?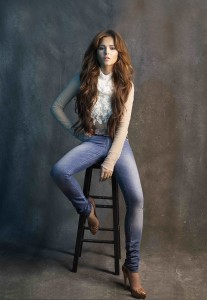 Back to Chezza, I don't really care what went wrong, only that because it did I probably won't be interested in watching the USA or UK X Factor shows (OK I might as I'm fickle that way) but seriously, what is going on with the judges for the UK ? I'd have chosen better… although from early reports it seems that Gary Barlow has got the right idea about what constitutes talent!!
Meanwhile, good old Cheryl has managed to recover from a near death experience before so I am fairly sure she can recover from Cowell shoving her in front of the massive 'sacking machine' publicity stunt that promptly ran her over. The fact that currently she is in the position of being, like many people in the UK, unemployed (and she's a Geordie so she'll know all about getting her benefits) means she needs to take some stock while she is looking for the next opportunity. I mean she's not an X Factor judge; at the moment she's not really a solo pop star either as she has nothing out and… she's not currently a member of Girls Aloud – and with all the hate-filled gossip around that particular camp, she might never be again. Having said that, we saw with the Spice Girls what a few million quid waved under their noses can do.
This is the time where she needs to seriously stop. No new album within less than year, let's face it 'Messy Little Pop-Drops' wasn't what we had all hoped it could be was it? She also needs to stop hanging off Cowell's and Will.I.Am's every bloody word quick sharp and decide what on earth she wants to do. Does she want to be a pop star, TV star, a-list Hollywood celeb?
Cheryl Cole is a manufactured good pop star, it's what she started with as a member of Girls Aloud, and it's probably what she should keep doing. But someone needs to tell her that maybe two albums (with enough good material on each to make just the one,) simply aren't enough to make you a superstar… unless you're Lady Gaga of course, then again her live shows are just that LIVE and brilliant. Perhaps something Chezza should think about?
TV wise… stop. The X Factor was a brilliant show for Cheryl. She was popular, funny, down to earth and seemed – on the face of it – rather genuine. Sometimes though it's best to quit while you are ahead and last year there was the whole 'Gamu-Gate' thing, and then Dannii became the most popular. She could of course do the whole reality TV series, I'm thinking a fly-on-the-wall 'Simply Chezza' style show where we follow her around and see just what japes and crazy things she gets up to and maybe fall in love with her all over again. She could always appear on 'Geordie Shore' MTV's version of 'The Only Way Is Essex' by all accounts it is all the rage. What she doesn't want to do is end up presenting a dating show, or family reunion show, nor should she end up behind one of the country's most famous soap pubs… unless she's doing a karaoke spot. Sorry, sorry, being a bit facetious there.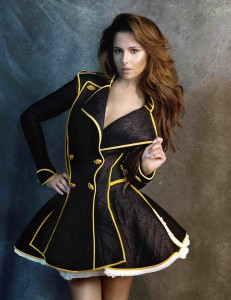 Her most notable move since the whole 'X Factor Fiasco' has been to set up 'The Cheryl Cole Foundation', no that's not a new line of make up for L'Oreal – it's actually a charity and one that I am sure will benefit from the publicity she has had (though I haven't seen much coverage of it, because sadly people are still to busy slating her – oops slight case of pot kettle and black there) and it aims "to support over 300 potential young entrepreneurs". Holy shit, Cheryl Cole wants to become Lord Alan Sugar! I suppose that's so she can say "You're fired" to someone else.
Ideally, I think Cheryl needs to stop listening to certain people in her life, have some time to herself, maybe she could buy her own island retreat (after all she reportedly got over £1.5 million for 3 days work on the American X Factor) or simply get back to her roots sharpish. It seems people are looking for their superstars to be themselves; be they as down to earth and delightfully common (that's a compliment) as Adele or as naturally cuckoo and bonkers as Lady Gaga. She needs to take some of her own advice (as mentioned on The Cheryl Cole Foundation website) and remember her roots "I was very lucky and had opportunities and family influences that stopped me going down the wrong road and making choices that could have easily led to a dead-end situation." Ditch the celeb advice and go with your family and long standing friends. Or return to the halcyon years when the four girls she hung around with produced a few years of pop bliss. Oh and leave that bloody ex-husband alone love, it'll only end in more heartache.
Failing all that she needs to do an exclusive interview. No, not a calculated PR-driven diamond tear filled interview with Piers Morgan… one with us at Bent, that'll show the world she's a normal lass and anyway, she's worth it… and so are we.
For more information on 'The Cheryl Cole Foundation' visit www.cherylcolefoundation.org