When Tom grabs his camera he's always more than just an observer: He's a part of the sensual, erotic goings‐on which he captures in his stunning photographs. His pictures are impassionate stills, charged with energy and sex, intuitive and without any distance. Like no other artist Bianchi is capable of capturing the rough and spontaneous energy that the sex between two men sets free. Strength and tenderness, ecstasy and intimacy—these are the poles between which his work expands. Sex happens and you can join Tom as he and his models enjoy the moment.
£24.99 – www.brunogmuender.com
---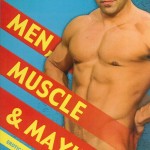 Men, Muscle & Mayhem
By Milton Stern
Sheet-tangling erotica featuring Superheroes, scientists, wrestlers and more! Hilarious characters, strange plot twists and an abundance of sexual fun will have you laughing, but with your hand on your dick, all the way. Don't read on the bus home, unless you are alone, it could prove a little embarrassing in the trouser department.
£13.99 – Starbooks
---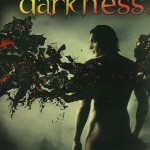 Delicious Darkness
By David Holly
Darkly lurid, deliciously homoerotic, hilariously funny and tantalisingly explicit, this collection of stories is all about hot immortals, demons, ghosts and magical devices. Bizarre plots and odd characters sprinkled with some sizzling sex scenes will entice you out of your shorts… and down to the coven.
£12.99 – Starbooks
---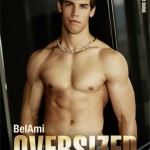 Oversized
By Bel Ami
These young and well-hung men seem quite proud of what they have between their legs and all those who know their Euro-porn will be aware of the type of guy Bel Ami casts in his movies. Having a large dick is definitely a positive and the naughty grin on the faces of these overwhelmingly well equipped twinks makes it clear that they know how to handle their tools … and appear to be looking forward to seeing if their partners can too.
£39.99 – www.brunogmuender.com

---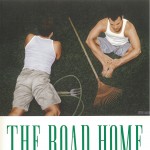 The Road Home
By Michael Thomas Ford
After an accident leaves photographer Burke Crenshaw in need of temporary care, he reluctantly moves back in with his father in Vermont. There he begins an unexpected relationship with Will, the 23-year-old son of his high school best friend, and is gradually drawn back into the community he left behind. When he discovers a series of letters from a Civil War soldier to his fiancée, he begins researching a mystery that reaches into the present day.
£10.99 – Kensington