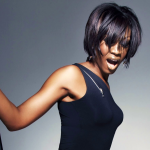 BEVERLEY KNIGHT
Soul UK
4th July
Beverley Knight's seventh studio album is a collection of her favourite British soul tracks, reworked and reimagined with those telltale 90s vocals. The range of artists Knight covers includes George Michael, Jamiroquai and Junior. The standout track is a cover of Soul II Soul's club anthem 'Fairplay', which sweeps in with a funky groove and intro by Jazzie B himself, which tells us in no uncertain times that Beverley's back! This is British soul at its best, combining deliciously low-key harmonising with fresh, foot-tapping funk. Not only that, but Soul UK also proves UK artists can do soul as well as the States, with our own unique flavour. I seriously couldn't stop clicking my fingers. Go out and buy this now!
---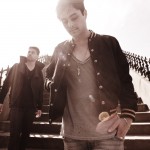 GYPSY & THE CAT
Gilgamesh
4th July
Gypsy & the Cat are Goldfrapp underwater. Their music is trippy, synth-driven, distorted, electro, poptastic and shimmering. From the moment you press play the waters close around you and sounds come in strange and thick, bubbling around your head and breaking in great waves which are felt rather than seen or heard. The overall effect is at once engaging, as you would expect from the surrounding imminence of being submerged, but at once distances you from reality. This is blissed-out summer pop in 80s glitz, a kaleidoscope in watercolours, and like the Sumerian hero of the album's title, this is a descent into some strange other world. But it's also a journey which, when you reach the surface again, leaves you washed clean, floating and buoyant.
---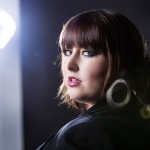 JESSICA CLEMMONS
Permanent
4th July
Texas-born soul singer Jessica Clemmons' voice runs thick, deep and luxurious as vinyl through the fingertips. In Permanent, she displays her talent in a range of songs from energetic dance sass to heartfelt ballads. Her vocals are matched by arrangements by Chicago impresario Carey Deadman, production by John Ravenhall (who's worked with Sting and Sir Paul McCartney), mixing by Beyonce's Larry Sturm, and strings by Chicago Philharmonic. There are flashes of synth-pop and rocking guitar pop laced with good old Texan style. This is a diverse and energetic first album which reveals a real love with music and revels in the variety of her influences.
---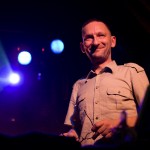 JUSTUS KOHNCKE
Fussmaschine
4th July
Fussmachine is a deep-down funky assortment of the very tastiest remixes helmed by German DJ Justus Kohncke. The range of tracks is wide: from the 70s to the present. More than likely you'll only recognise the most mainstream of these artists: Human League, Space and Hot Chip. But there are some runaway masterpieces from less well-known names such as Bozzwell, who opens with the delectably soulful 'I Can't Be What You Want Me to Be', to the dancier 'People Know' by Arj Snoek. Kohncke is more widely known through his day job as a creator of film scores in France, but here his love of music and his skills as a remix DJ are put centre stage and, for us in the office at least, suggest he should pack in the day job to do this full-time. Selfish of us, I know!