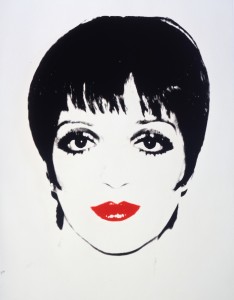 25 June – 25 September – Exhibition at The Lowry, Salford Quays
This newly curated exhibition by The Lowry presents an unprecedented collection of some of Andy Warhol's most iconic works, focusing on the most alluring Divas of his time. As well as presenting the stars he admired, the exhibition will focus on Warhol's transformation into his own glamorous alter ego, within his self-portrait in drag photographs. The term Diva, meaning 'Goddess' was originally attributed to the 'prima donna' or first lady of opera (an art form Warhol had the greatest respect for), whose voice and inimitable talent could not be done without. They were revered characters, often with inflated egos and irritable temperaments. Today, the term Diva is used far more readily within the spheres of popular and entertainment culture to describe any powerful, glamorous, tempestuous and often egotistical male and female performers. Catapulted into stardom by their voice, their temperament or both, these characters are identified as true icons and are admired and adored as such. The selection of silkscreen, Polaroid and film works within this exhibition will bring to life the essence of The Diva as we know it today, showcasing some of the world's most iconic performance figures of the 20th century immortalized by Warhol for generations to come.
The exhibition presents some of Warhol's most instantly recognisable subjects, including Marilyn Monroe, Liza Minnelli, Mick Jagger and Debbie Harry, alongside some rarely exhibited works such as Pia Zadora and Jane Fonda.