Federation is returning to Leeds over the summer with two huge outdoor summer garden parties planned – you can catch me playing my trademark uplifting house at both of them – full details at www.clubfederation.com. As usual, you can download my monthly podcast – simply search for 'Jason Guy' in iTunes or download directly from www.jasonguy.podomatic.com. If you'd like to see your track, club, or event featured here, contact me at jason@bent.com.
---
Serge Devant ft Taleen – 3 AM Eternal (Ultra Records)
Serge first came to my attention with his debut track 'Addicted' that I first heard dropped at Beyond in London (which I then proceeded to play the following week at Manchester Federation followed by a hundred requests of "what's this track?"). This time round, Serge is resurrecting the KLF classic '3AM Eternal' with a brand new energy, while successfully capturing the aura of its time. The track builds intensity through its huge anthem breakdown, which showcases KLF's vocals and delivers us into pure 80's bliss with a twist. Serge says about this track, "I kept the best part of the song, which is the break of the track with female vocal singing "KLF" and catchy dial tones that are very recognizable." Amazing reactions from the first play.
---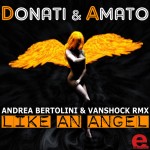 Donati & Amato – Like An Angel (White Label)
The last time we heard from the very cool Italian duo was with one of my favourite tracks of last year, their collaboration with ATFC entitled 'Thrill Me'. 'Like An Angel' is in fact a much more progressive affair than that which we are used to from D&A. Instantly catchy, in a non-cheesy way, this track destroyed the floor when I first dropped it at Federation over Easter. Pick of the mixes here come from Andrea Bertolini who delivers an uplifting vibe that literally bounces along with the sound of summer. Fingers crossed for the sun to go with it, eh?
---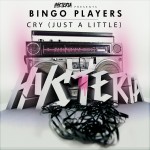 Bingo Players – Cry Just A Little (3Beat)
Now, this track shouldn't really work. In fact, it should be god awful but there's something about it that means I can't stop playing it. Take a sample from Brenda Russell's 1988 hit 'Piano In The Dark', give it a funky baseline and… well that's about it, but it works. Originally created as a bit of a piss take in 2004 and called 'Davali', it's been dusted down and given the 2011 treatment. Olav Basoski also gets in on the act too, with a tougher, more driving remix full of strings and piano stabs– perfect for the Federation crowd. Be warned though "On no, gave up on the riddle… I cry just a little" will be lodged in your head!
---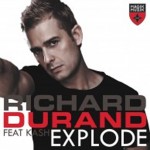 Richard Durrand – Explode (Black Hole Recordings)
If you're going to make a progressive/trance track, then this is how it should be done in my eyes. Taken from the album 'Wide Awake', this is not normally something I would like… but it falls more into the tough house category for me. 'Explode' is a beautifully climatic, charging piece of house music, with a deep bassline and long synth chords. Throw in some some beautifully sung lyrics (albeit passed through a vocoder) from voalist Kash and just watch the dancefloor explode. It's been on repeat on my iPod for days now.