Cool shades of green and blue dominate in POOLSIDE, but the main attention is directed towards those men who present their incredible bodies. Sexy and self‐assured they use the pedestal on which Henderson puts them. It's clear to see that Henderson loves his work and that he's proud on having the chance to work with some of the most attractive models worldwide. POOLSIDE invites us to grab ourselves a drink and sit down in the canvas chair. And, oh, the cool water just comes at the perfect moment, since every single model in this book is hot enough to set hearts on fire.
£44.99 – www.brunogmuender.com
---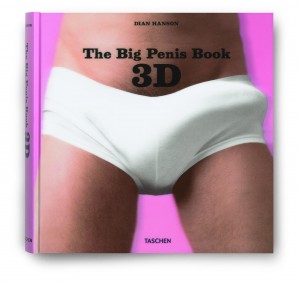 The Big Penis Book – 3D
By Dian Hanson
OK, OK, I know it was only a matter of time, what with all the 3D frenzy that is happening in the cinemas these days, that someone would see an opportunity for a 'pop-up' book… that pops out.
The original TBPB was a hit when it first came out and now with the added illusion of 3D (specs included) the book burst into another dimension. The images don't look distorted if you don't wear the glasses, it's just another fun aspect to peruse these well-built gentlemen and see where they're… er… coming from. The heavy 3D cover alone gets you in the mood and laid out on your coffee table top should be an interesting conversation starter.
£24.99 – www.taschen.com
---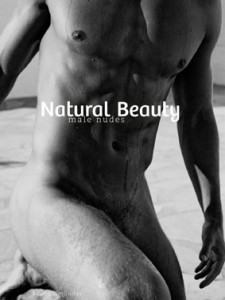 NATURAL BEAUTY
Various Artists
This pictorial anthology is dedicated to the glory of the male body … without revealing the most delicate details. After all, there's more than enough left to be adored: Immaculate bodies, brilliantly staged by photographers who are longing to show us true and timeless beauty. For in contrast to the female amenities the ideal of a perfectly formed male body has never changed in fine arts: A well trained body, a distinctive face, a pair of sexy calves and a tight butt, combined with alluring eyes that make you want to discover more.
£29.99 – classic fm dating search
---
The Sweeter The Juice
Edited by Marcus Anthony
A hot new anthology featuring stories of men of colour and those who lust after them, from the hottest writers in gay erotica. These guys hold their own in the boardroom and in the bedroom. They have nothing to hide, hell they couldn't even if they wanted to as these are the crème de la crème who exude sex appeal.
£12.99 – Starbooks
---
i need a date tonightThe First Time – True Tales of Virginity Lost & Found
By Kate Munro
Losing our virginity… it happens to all of us… well nearly all of us but how did it happen for you? The author went on a mission to find out. She asked men and women – old and young – gay and straight – religious and… well… you get the idea. She was happily surprised by the candour in the answer to her question; the humour, the fun, then pathos and the way the whole experience has often shaped some people's lives.
£11.99 – Icon Books
---
happy being singleI, Pierre Seel, Deported Homosexual
By Pierre Seel
On a fateful day in 1941 in Nazi occupied Strasbourg, 17 year-old Pierre was summoned by the Gestapo. This was the beginning of a journey that would transport him from the safety and innocence of his home to the horrors of a concentration camp. For nearly 40 years he kept his experiences secret in order to hide his homosexuality but ultimately, haunted by the past and the silence of others, decided to speak out, bearing witness to all aspects of the holocaust rarely seen.
£10.99 – Basic Books