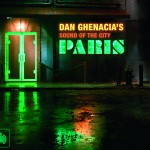 SOUND OF THE CITY
Dan Ghenacia's Paris
16th May
This new Ministry of Sound series aims to highlight the sounds of different cities with the help of some of the world's best DJs. Dan Ghenacia looks back to the underground Parisian house scene of the mid-90s and early 00s. Without using any computers, Ghenacia did the mix the way he wanted, focussing on after-parties and the international, cutting-edge tracks that spun on the decks in his youth. With great tracks from Layo and Bushwaka, Didier Sinclar, BT and DJ Rasoul, this is a wide-ranging mix with a thread of atmospheric cool that suggests we've been let into the most exclusive after-hours party on the continent.
---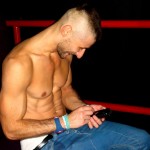 KISSY SELL OUT
Wild Romance
6th May
Sophomore album Wild Romance marks a blistering return. Ballistic club bangers sit beside radio-friendly electro belters. You'll probably remember him from his iconic reworking of Mark Ronson's cover of The Smiths' 'Stop Me' a few years back. 'Wild in the Warehouse' is a big fat club song, while 'Homesick' is pop with the lyrical waxings of close friend Oh Snap. After over a hundred shows at Radio One, Kissy Sell Out is part of the establishment, but with Wild Romance he's anything but run-of-the-mill.
---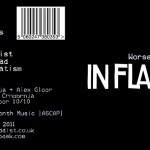 IN FLAGRANTI
Worse for Wear
2nd May
In Flagranti's third album sees the duo turn away from the porn chic of their earlier work to instead knock up an inspired album from the detritus of yesteryear. Old but glittery things (specifically, elements from 70s and 80s NYC) are retrieved and renovated to produce a very adult yet playful dirty disco album. There are swaggering basslines and rundown electro excess ('Hallow Discourses'), and the taste of cheap vino, gutters and arcades ('Prelude to Chaos'). But the band also leaves behind sleaze in the latter half of the album to embrace a more space age sound with flickers of vintage sass.
---
Sophie Barker is probably best recognised as one of Zero 7's vocalists, appearing on album Simple Things' breakaway hit 'In the Waiting Line'. However she's also provided vocals for The Egg, Groove Armada, Grooverider, Robin Guthrie (Cocteau Twins) and Muki. Her sophomore solo album (discounting one album for kids), sees Barker more plaintive than before, with a stripped back aesthetic and light production. There are Motown licks, hints of Joni Mitchell and encroaching trip hop elements that reveal a soulful but independent singer/songwriter hitting her stride.