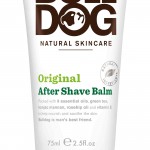 Time to go balm-y
The new Bulldog After Shave Balm is built around the amazing properties of rosehip oil, one of nature's most powerful skincare ingredients. This product also includes a unique blend of 8 essential oils, as well as green tea and vitamin E, which are renowned for their antioxidant qualities.
£4.99
---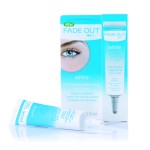 Do you have recession induced worry-lines?
The Fade Out White Anti Shadow Brightening Eye Cream has been selling out in Boots stores nationwide – and its men who are driving the sales forward! With a 200% increase in sales, this 2 in 1 miracle cream is perfect for hiding puffy eyes and dark circles; a look that more and more men have been sporting since the recession! The wonder product helps to reduce under eye shadows and delay the signs of ageing with a tinted eye cream specially formulated with light reflecting particles to instantly hide imperfections. Also enriched with Vitamin A to hydrate and assist the production of collagen helping skin appear firmer.
£8.99
---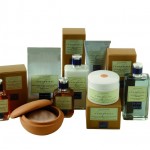 Body makeover
Spring has finally arrived and the sunshine season is on the horizon. Now is the time to get into a 'much-needed' self-care ritual to restore skin health and harmony before you 'prepare to bare' with some luxurious face and body beautifiers from I Coloniali by J&E Atkinsons.
Inspired by eastern Indian culture and philosophy, each face, body and bath treatment is enriched with natural ingredients from the orient, recognised for centuries for their cleansing and healing properties, and ability to capture an aura of calm and deeper well-being. An epitome of chic and elegance, each product is wrapped in natural and recyclable materials.
Prices range from around £10 – £30
---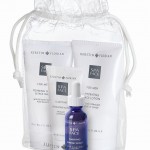 The Spa Treatment
The Kerstin Florian Men's Starter Kit includes a Raspberry Post Shave Extract which nourishes the skin while soothing any razor burn. This kit also includes a deep cleansing scrub, face wash and hydrating face lotion.
£71.50 www.kerstinflorian.co.uk
---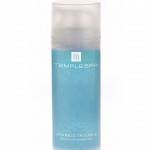 For a cool, smooth shave
Apply this plant based, super rich shave gel to dampened skin or lather up with a drop of water and your razor will glide through the stubble, no trouble. Stubble Trouble contains a fusion of soothing herbal extracts to reduce skin irritation and a reviving blend of aromatic oils to kick start your morning.
£15 – www.Templespa.com
---
With the Spring and Summer months lying in wait, we can take the opportunity to get stocked up on some protection from those rays we all love so much. Developed in Australia Sunsense is their leading brand of sunscreen.
£12.99 – Sport Gel SPF 30
£9.49 – Aftersun cooling crème gel
---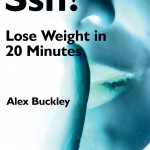 Don't ask and definitely don't tell
Ssh! Lose Weight in 20 Minutes goes against traditional dieting wisdom and strongly encourages followers not to share their goals or even tell anyone they're losing weight. By setting tiny, achievable eating and activity goals, The author Alex Buckley's plan supports steady, long term and sustainable weight loss and health improvements. It's all accomplished by changing your habits for a total of just 20 minutes every other day.
£9.99 – MX Publishing