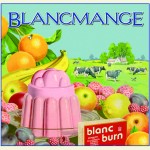 BLANCMANGE
Blanc Burn
7th March
One of the first English synth pop acts, Blancmanged paved the way for everyone from Hot Chip to La Roux. More than three decades after their first EP, Blancmange return with their trademark fat synth sounds, with tracks like 'Drive Me', 'Starfucker' and 'The Western' featuring the Indian percussionist Pandit Dinesh and adding nuance to the retro feel. This is a keen, chart-friendly album that will remind audiences that Blancmange never really went away.
---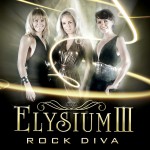 ELYSIUM III
Rock Diva
21st March
Elysium III are doing the easy thing and following Glee in copying—sorry, reworking—popular rock songs from the past few decades. Rainbow's 'Since You've Been Gone', Boston's 'More Than a Feeling' and Bad Company's 'Feel Like Makin' Love' all get the same makeover we've seen time and time again over the years. I'm generally not amused by cover albums unless they really take things in new directions—but even the 'new direction' thing seems gimmicky and I wish people would just write new songs. Next!
---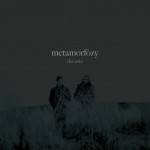 METAMORFÓZY
Decasia
28th March
Norwegian disco has never sounded as good as when Metamorfózy take to the decks. With one foot firmly in the Tromsø electronic scene of the 80s and the other in the British club scene, theirs is a particularly appealing musicology. There's something about this album which makes it seem like a soundtrack—perhaps their past experience producing and composing for art, film and theatre. This is a haunting album which encompasses Euro-pop, dub and symphonic melody.
---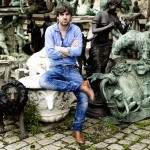 MUNK
The Bird and the Beat
7th March
This album comprises 14 electronic funk, futuristic house and indie pop songs, recorded with a dozen international female vocalists. Cue contributions from New Young Pony Club frontwoman Lou Hayter, Peaches' former backing singer Mia von Matt and upcoming 21-year old disco princess Sarah Ze. Seven languages mix here, along with humour, romanticism, pianos, synths, xylophones and Asian percussions. This is an exciting, eclectic fusion of worldly sounds which coalesces into something energetic and vibrant.