February 2011: Film Review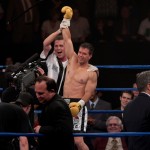 The Fighter
Out 4th Feb
Christian Bale's gives an Oscar-worthy performance as Dicky Ecklund a former boxing legend that squandered his talents and threw away his shot at greatness. Micky Ward (Mark Wahlberg), his half brother, is the struggling journeyman boxer who spent his life living in his big brother's shadow. The Fighter is the inspirational, true story of these two brothers who, against all the odds, come together to train for a historic title bout that will unite their fractured family, redeem their pasts and, at last, give their hard-luck town what it's been waiting for: pride. A must-see film.
---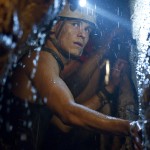 Sanctum
Out 4th Feb
The 3D action-thriller Sanctum, from executive producer James Cameron, follows a team of underwater cave divers on a treacherous expedition to the largest, most beautiful and least accessible cave system on Earth. When a tropical storm forces them deep into the caverns, they must fight raging water, deadly terrain and creeping panic as they search for an unknown escape route to the sea. Shot on location off the Gold Coast in Queensland, Australia, Sanctum employs 3-D photography techniques Cameron developed to lens Avatar. Designed to operate in extreme environments, the technology used to shoot the action-thriller will bring audiences on a breathless journey across plunging cliffs and into the furthest reaches of our subterranean world.
---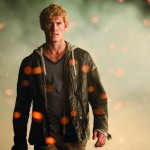 I Am Number Four
Out 23rd Feb
Three are dead. He is Number Four. D.J. Caruso (Eagle Eye, Disturbia) helms an action-packed thriller about an extraordinary young man, John Smith (Alex Pettyfer), who is a fugitive on the run from ruthless enemies sent to destroy him. Changing his identity, moving from town to town with his guardian Henri (Timothy Olyphant), John is always the new kid with no ties to his past. In the small Ohio town he now calls home, John encounters unexpected, life-changing events—his first love (Dianna Agron), powerful new abilities and a connection to the others who share his incredible destiny. John (Alex Pettyfer) is an extraordinary young man, masking his true identity and passing as a typical student to elude a deadly enemy seeking to destroy him.
---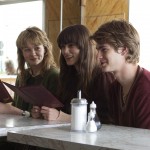 Never Let Me Go
Out 11th Feb
In his highly acclaimed novel Never Let Me Go, Kazuo Ishiguro (The Remains of the Day) created a remarkable story of love, loss and hidden truths. In it he posed the fundamental question: What makes us human? Now director Mark Romanek (One Hour Photo ), writer Alex Garland and DNA Films bring Ishiguro's hauntingly poignant and emotional story to the screen. Kathy (Carey Mulligan), Tommy (Andrew Garfield) and Ruth (Keira Knightley) live in a world and a time that feel familiar to us, but are not quite like anything we know. They spend their childhood at Hailsham, a seemingly idyllic English boarding school. When they leave the shelter of the school and the terrible truth of their fate is revealed to them, they must also confront the deep feelings of love, jealousy and betrayal that threaten to pull them apart.
---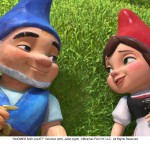 Gnomeo & Juliet
Out 11th Feb
The greatest love story ever told, starring…garden gnomes? In Gnomeo & Juliet, Shakespeare's revered tale gets a comical, off-the-wall makeover. Directed by Kelly Asbury (co-director of Shrek 2) and showcasing both classic and original songs by Elton John including a duet with Lady Gaga, the film features the voices of James McAvoy and Emily Blunt as Gnomeo and Juliet, who have as many obstacles to overcome as their quasi namesakes when they are caught up in a feud between neighbours. But with plastic pink flamingos and thrilling lawnmower races in the mix, can this young couple find a happy ending? The film is Brit made and has a great Brit sensibility to it. Is feel good and worth the price of a cinema ticket.
---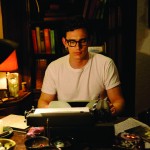 Howl
Out 25th Feb
The story of Allen Ginsberg's masterful poem and the subsequent obscenity trial that ensued, Howl weaves together 3 strands of the story: imagined interviews with James Franco as Ginsberg recounting his inspiration for the poem, the resulting court case and the poem itself, animated by graphic novelist and Ginsberg collaborator Eric Drooker. The poem seemed especially outrageous in 1950s America because it depicted both heterosexual and homosexual sex at a time when sodomy laws made homosexual acts a crime in every U.S. State.
---
MOVIE BUZZ
District 9 director Neill Blomkamp debut feature District 9, next film Elysium is set 100 years in the future, will star Matt Damon, Jodie Foster and District 9's Sharlto Copley.
MGM has officially set a November 9, 2012 release date for James Bond 23 with Sam Mendes (Road to Perdition) set to direct and Daniel Craig set to return as 007.
It was recently confirmed Warner Bros. will pay the entire cost of the two instalments of The Hobbit, a price-tag that is expected to exceed $500 million. Many of the original cast are returning including Elijah Wood, Orlando Bloom, Andy Serkis, Cate Blanchette and Sir Ian McKellen.
David Cronenberg has cast Robert Pattinson in the lead role of his upcoming film Cosmopolis. Pattinson will star as Eric Packer, a financial wunderkind who risks his entire fortune to bet against the yen on a tumultuous day. His deed puts him in the crosshairs for assassination in a drama that is a study of capitalism in a slightly futuristic metropolis.
Rhys Ifans stars as the 17th Earl of Oxford, Edward de Vere in Roland Emmerich's Anonymous, a pic that marks a slight departure for Emmerich from his disaster epics he's come to be known. In Anonymous the story centers on the long rumoured theory that de Vere actually wrote the plays of William Shakespeare. The film has been described as something of a political thriller set against the backdrop of the succession of Queen Elizabeth I (Vanessa Redgrave), and the Essex Rebellion against her.