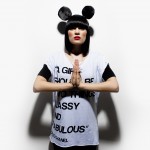 JESSIE J
Do It Like A Dude
3rd January
This urban pop-tune opens with the boisterous first line 'Stomp, stomp, I've arrived!', gushing over juddering beats. This single bursts with sordid swagger drenched in ghetto pomp and skank frenzy. Check out the fluorescent remix from Labyrinth, which shot this track right to the top spot on the HypeMachine charts in less than a day.
---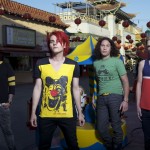 MY CHEMICAL ROMANCE
Sing
10th January
'Sing' starts off as something of a slow-burner, but the illusion is broken when it kicks into life. It's also much less 'emo' than you'd expect. Despite being something of an anti-emo snob, I'd quite readily admit to liking this, and I've never so much as looked longingly at a razorblade in my life. Guitarist Frank Iero says the band's decade-long career is 'a long time to stay in one shade' and that 'you need these different feelings in your life'. 'Sing', therefore, is rather upbeat and seems more driven by rock than suicidal tendencies. Look past the band's image and give this one a whirl.
---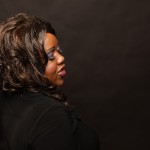 SUSU BOBIEN
I Got My Pride
24th January
SuSu Bobien is a gospel house diva of the big, booming, knock-yer-socks-off variety. She could out-warble Angie Brown, out-funk Angie Stone and out-class Andrea Burke. 'I Got My Pride' is a kickass, funked-up, oldschool-flavour club anthem. If you like funky house, soul or divas with huge presence and even bigger hair, you'll love this. And come on, you're gay, right?
---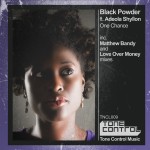 BLACK POWDER FT. ADEOLA SHYLLON
One Chance
24th January
Black Powder is the fusion of soul legend Blackwax with house-head Powdersoul. Not content with rebrandings and new names, the pair recruit singer Adeola Shylon (previously Ranson) for this disco-tinged soulful house single. 'One Chance' isn't as belting as 'I Got My Pride' by SuSu Bobien, above, and is a much more tranquil affair, but it works in contrast as a nice chillout track in various guises (some more focussed on the dancefloor than others). Adeola's vocals scud cloudily between the 80s synths and adds a touch of real class to the proceedings. With remixes from Matthew Bandy and Love Over Money, this a single to look out for.