T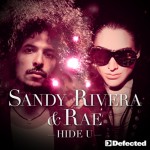 rack of the month
Sandy Rivera & Rae – Hide U (Defected)
It was a decade ago when Kosheen first exploded onto the scene with the seminal hit 'Hide U'. 10 years later and the track is sure to be massive all over again. This time around it's vocalist (and producer and DJ in her own right) Rae who delivers the famous vocals, which sit perfectly with Sandy Rivera's deep, atmospheric production.  The remix package is exceptionally strong and includes a driving, progressive re-work from Norman Doray's and a string-lead version from Quentin Harris. Top mix for me though is the Rivera and C. Castel offering, that brings the striking synth stabs to the front of the mix in a bouncy, tech-house stormer.
---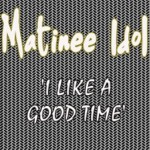 Matinee Idol – I Like A Good Time (Matinee Idol Records)
From the first time I played this at Freakshow, I knew this track was going to be huge! Hailing from Glasgow, new artists on the block Matinee Idol (no connection to the Spanish clubbing brand) bring us a fun quirky electro house anthem. The vocals talk about the perfect night out and make reference to illegal substances, DJs, dancefloors and lap dances. My tip, head for the dub that removes any of the hetro-lap-dancing-language and instead uses just a few snippets to huge effect… "I take a few lines and I'll go to hell for it!"
---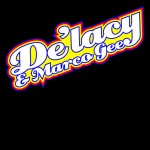 De'Lacy & Marco Gee – Let It Rain (Champion Records)
When two house music heavyweights join forces, the results can often be a little on the tame side, but this is an exception. Marco Gee (of the original Bodyswerve fame) and De'Lacy (known for the huge classic Hideaway) make the perfect pairing. One of the finest vocalists around, De'Lacy's voice is in great form here as she sings her heart out. There's a great selection of mixes and I've found it hard to choose between Steve Smart and Danny Dove's darker, tech-tinged version or the late night 4am mix from new underground act Ugo Platana.
---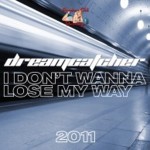 Dreamcatcher – I Don't Wanna Lose My Way 2011 (American Girl Recordings)
After a massive string of club hits in 2010, Dreamcatcher return with their massive international classic anthem "I Don't Wanna Lose My Way", originally released on the legendary Positiva label in 2001 where it reached #14 in the charts. 10 years later, Dreamcatcher aka Paul Castle, Simon Langford and Jess Day (also known to some as Soulseekerz) have brought this classic up to date with a charging, bass driven mix, along with brand new verses from vocalist Jesso. One of my biggest Freakshow anthems of the year!