Terry's Blog: X marks the spot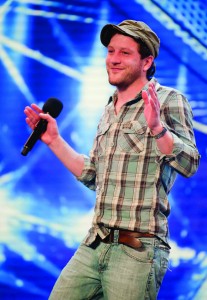 Recently, I did something I have never done before. It's not that I was scared of doing it… it was just that I had my doubts about it. In the past it had a bit of a reputation of not quite being above board, even creating a bit of a scandal a few years back. Anyway, so impressed was I with one of the acts on the X-Factor that I decided to bite the bullet and phone in my vote… twice. Having heard Matt sing I just thought he was the best and tapped the vote line number into my I-phone and pressed. Yes, even with the warning "…from some mobile phones it could cost considerably more." I threw caution to the wind and hoped that my expensive vote would help keep him in the competition… if not I'm not too sure who to go to for a refund. Anyway, I think that Matt, whether he wins or not, should have a superb career in front of him and I'm backing him to go all the way.
Having said that, Simon has those cute lads One Direction who I also think will do very well. Alas for them he is their mentor and so far, compared to the lovely Cheryl, he hasn't had much success with his acts. Does he care? I'm not too sure if a man who owns the company, owns the record label and seems to sign all the acts need worry that much about who wins as he's got a piece of them already. I quite admire the man and not just because he's managed to make a few quid (I suppose I could ask him for a refund on my vote if Matt doesn't work out) but that he saw an opportunity and has taken it to a worldwide audience. Who would have thought that, with all their clever TV execs and brash Hollywood agents, that it would be a British guy who is now basically running television and the music business in the USA? So I say – Good for him.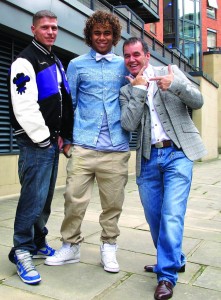 I remember just a few years ago I was on a train to London chatting to a nice lady who used to work at Yorkshire Television and knew me from my constant attempts at getting in front of the camera. She was telling me that she had left her job and was now taking a chance on this new project for an independent company. The project was the X-Factor and her new business partner was Simon Cowell… I often wonder how it all went for her.
Still on the theme of the X-Factor I want to congratulate my good friend Sisco for being appointed the choreographer for the show. I've known Sisco Gomez for a number of years and you may well have seen him on the judging panel of the TV show, So You Think You Can Dance. He's worked with loads of gaydom's top divas and danced with the likes of Kylie, Madonna, Janet Jackson, and Alexander Burke to name but a few. His routines for video shoots have become legendary and I'm happy that such a large audience as the X Factor gets, will see the calibre of his brilliant work.
Photo: SYCO