Film Review: November 2010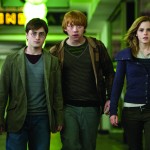 Harry Potter And The Deathly Hallows: Part 1
Out: 19th November
Part 1 begins as Harry, Ron and Hermione set out on their perilous mission to track down and destroy the secret to Voldemort's immortality and destruction–the Horcruxes. Meanwhile, the wizardry world has become a dangerous place for all enemies of the Dark Lord. The long-feared war has begun and Voldemort's Death Eaters seize control of the Ministry of Magic and even Hogwarts, terrorizing and arresting anyone who might oppose them. But the one prize they still seek is the one most valuable to Voldemort: Harry Potter. The Chosen One has become the hunted one as the Death Eaters search for Harry with orders to bring him to Voldemort…alive. No longer just a boy, Harry Potter is drawing ever closer to the task for which he has been preparing since the day he first stepped into Hogwarts: the ultimate battle with Voldemort.
---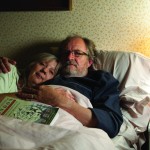 Another Year
Out: 5th November
British filmmaker Mike Leigh delivers another emotionally honest portrait of ordinary people trying to make sense of their lives in this comedy drama. Tom (Jim Broadbent) and Gerri (Ruth Sheen) are a couple who are drifting past middle age into their sixties who have a stable and happy marriage and a grown son, Joe (Oliver Maltman), an activist lawyer who hasn't settled down yet. One of Gerri's co-workers and close friends is Mary (Lesley Manville), who puts up a facade of desperate good cheer despite the fact she's been very lonely since her husband left her and has been drowning her anxieties in wine. Gerri has unsuccessfully tried to fix Mary up with Tom's sloppy but good natured pal Ken (Peter Wight), and she's startled when Mary begins openly flirting with Joe, more than 20 years her junior. Mary's troubles only grow worse when she stops by Tom and Gerri's place only to be introduced to Katie (Karina Fernandez), Joe's new girlfriend.
---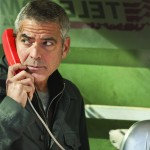 The American
Out: 26th November
Hunky George Clooney is back. Alone among assassins, Jack is a master craftsman. When a job in Sweden ends more harshly than expected for this American abroad, he vows to his contact Larry that his next assignment will be his last. Jack reports to the Italian countryside, where he holes up in a small town and relishes being away from death for a spell. The assignment, as specified by a Belgian woman, Mathilde, is in the offing as a weapon is constructed. Surprising himself, Jack seeks out the friendship of local priest Father Benedetto and pursues romance with local woman Clara. But by stepping out of the shadows, Jack may be tempting fate.
---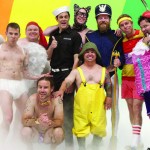 Jackass 3D
Out: 5th November
The third instalment of Jackass will hit theatres this time in eye-popping 3D. The addition of 3D to the new film raises the mayhem factor to new heights, promises star/producer Johnny Knoxville. "We're going to take the same 3D technology James Cameron used in Avatar and stick it up Steve O's butt. We're taking stupid to a whole new dimension."
---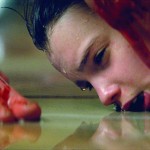 Let Me In
Out: 5th November
A remake of the brilliant Swedish film Let The Right One In. An alienated 12-year-old boy befriends a mysterious young newcomer in his small New Mexico town, and discovers an unconventional path to adulthood, a haunting and provocative thriller. Twelve-year old Owen (Kodi Smit-McPhee) is viciously bullied by his classmates and neglected by his divorcing parents. Achingly lonely, Owen spends his days plotting revenge on his middle school tormentors and his evenings spying on the other inhabitants of his apartment complex. His only friend is his new neighbour Abby (Chloe Moretz), an eerily self-possessed young girl who lives next door with her silent father. A frail, troubled child about Owens's age, Abby emerges from her heavily curtained apartment only at night and always barefoot, seemingly immune to the bitter winter elements. Recognizing a fellow outcast, Owen opens up to her and before long, the two have formed a unique bond.
---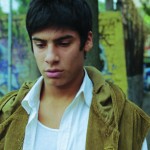 We Are What We Are
Out: 12th November
A middle-aged man dies in the street, leaving his widow and three children destitute. The devastated family is confronted not only with his loss but with a terrible challenge – how to survive. For they are cannibals. They have always existed on a diet of human flesh consumed in bloody ritual ceremonies… and the victims have always been provided by the father. Now that he is gone, who will hunt? Who will lead them? How will they sate their horrific hunger? The task falls to the eldest son, Alfredo, a teenage misfit who seems far from ready to accept the challenge… But without human meat the family will die. Shocking, bloody and deeply moving, We Are What We Are is a remarkable reinvention of the horror genre – a visceral and powerfully emotional portrait of a family bound by a terrible secret and driven by monstrous appetites.
---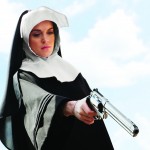 Machete
Out: 26th November
After a violent shakedown from a notorious drug lord nearly kills him, Machete (Danny Trejo), a renegade Mexican Federale and tough-as-nails vigilante for justice, roams the streets of Texas, working as a day labourer. When Machete is hired by a crooked US Senator to execute a covert hit, Machete is double-crossed and forced to run from the cops and an endless stream of assassins. But what they don't know is that Machete is looking for them so he can settle the score. The cast includes Robert DeNiro, Jessica Alba, Steven Seagal, Michelle Rodriguez, and Lindsay Lohan as a gun-wielding nun.
---
Film Buzz
Current hot actress of the moment, Emma Stone (Easy A, Zombieland) has been officially announced as the female lead opposite Andrew Garfield (The Social Network) in the as yet untitled Spider-Man reboot directed by Marc Webb (500 Days of Summer). Rhys Ifans has been announced as the villain.
Zack Snyder (Watchmen, 300) will direct the upcoming untitled Superman reboot after meeting with the studio and producers Chris Nolan (Dark Knight director) and Emma Thomas.
Meryl Streep and Julia Roberts will team-up together in the film adaptation of Tracy Letts' Pulitzer and Tony-winning darkly comic play August: Osage County. The film centres on the Weston clan and while mum is popping pills, the father has disappeared and Barbara (Roberts), the oldest daughter in the family is bound for divorce after learning her husband is cheating on her with a college student.
Josh Holloway (Lost) has landed a role as a member of the Impossible Mission Force, the secret agent task force headed by Tom Cruise in Mission: Impossible IV. He joins the growing cast of the Brad Bird-directed feature which co-stars Ving Rhames, Jeremy Renner, Paula Patton, Vladimir Mashkov and Michael Nyqvist (The Girl with the Dragon Tattoo).
Alex Proyas (The Crow, Knowing) will direct Paradise Lost, an adaptation of the epic 17th-century English poem by John Milton for Legendary Pictures.