Dance Tracks – November 2010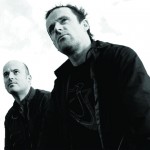 Track of the month
My Digital Enemy Feat Mooli – Wasted (2010 Mixes)
First released back in 2008, 'Wasted' received high acclaim from the likes of Eric Morillo and Chris Lake and was immediately signed to Universal's AATW division. Two year's later and the Brighton duo (Sergei Hall and Keiron McTernan) are bringing the track back with a vengeance with a set of 2010 mixes. My tip is to head straight for the Big Room Vocal Mix, which does exactly what it says on the tin. Huge piano stabs, a tribal/progressive feel and a gorgeous vocal which includes my favourite lyrics of the moment… "Wasted but you can't even see."
---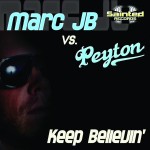 Marc JB vs Peyton – Keep Believin (Sainted Music)
Internationally acclaimed music producer, Marc JB has teamed up with the inimitable Peyton on this new vocal anthem. With a massive baseline and a killer uplifting piano riff (reminiscent of Coldcut's 'People Hold On' anthem, this track has already become a staple ingredient in my sets. The stand out mix for me is from hot new Dutch producer Van Hej (who hails from the same town as Tiesto) which delivers a huge chunky house / trance crossover, similar in style to Michael Woods. Perfect for those big room moments.
---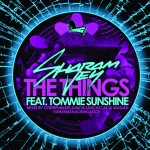 Sharam Jey Ft Tommie Sunshine – The Things (King Kong)
The Things is the newest single from Sharam Jey's second full-length artist album In My Blood and sees him collaborate with NY based Tommie Sunshine (fresh from working with Kelis). There's a great set of remixes on this release, including a New Rave House Mix from house veteran Junior Sanchez and my favourite, a tough, deep, atmospheric mix from Funkerman who knows exactly how to craft the perfect breakdown.
---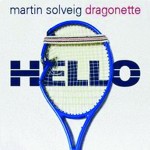 Martin Solveig & Dragonette – Hello (3Beat)
Martin Solveig, who produced one of my favourite ever tracks (Rockin' Music) is back. 'Hello' is a funky, driving number, doused with chunky bass riffs, hypnotic grooving synths, skipping percussion and vocal hooks. The superb remix package includes offerings from Bassjackers, Dada Life and a sublime re-work from Michael Woods who brings a driving, underground feel to the dancefloor. Check out the cool video for this on Youtube that manages to make tennis (yes, tennis!) exciting!