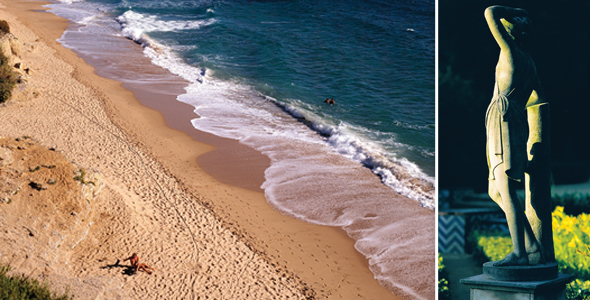 SEVILLE
According to industry sources gay tourism is booming in Seville. Major European investors linked to the lesbian, gay, transsexual and bisexual have settled in the Andalusian capital to invest. Seville has more than 57 companies known as gay friendly, located, for the most part, in the neighbourhoods of Alameda de Hercules and Arenal. The important tourist potential of the city makes Seville the most attractive city of Andalucia for gay tourism. High seasons are the April Fair, Holy Week and, in particular, on the date near the conclusion of the Southern Pride march, which takes place in June with a parade in the city.
TORREMOLINOS NIGHTLIFE
You don´t have to be gay to enjoy Torremolinos at night but it helps.  Most of the night life revolves around the town centre and La Nogalera, which gets particularly busy at weekends and attracts a largely gay crowd to its bars and clubs.  Some of the clubs don´t even open in summer until 3am, so if you want to party all night, this is the place to come. Summer time attracts a younger crowd to Torremolinos and July and August can be quite hectic.  The town takes on a completely different character in between October and March, and many older visitors enjoy the mild winter season.
NUDISM & GAY FRIENDLY BEACHES AT CAÑOS DE MECA
Naturism is one of the qualities of this coastal zone. Although some people still prefer to wear something whilst on the beach, those that prefer to be 'au natural' are not looked on with disgust or amusement. In fact, everyone seems to get along swimmingly and an atmosphere of 'live and let live' is the order of the day. In the municipality of Conil de la Frontera there are lots of beaches and coves to enjoy nudism; Calas de Poniente (Tio Juan Medina, etc.) Cala Peneque, Melchor, Cala Sudario-Pitones, Cala de Camacho.
Naturism on the beaches of Bologna is not unusual as hidden bays and hundreds of metres of secluded beach offer havens to soak up the sun. Gay Tourism in Cadiz is proud of its encouragement for people to enjoy the area… and the splendour it offers to the discerning visitor.