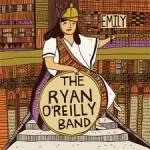 THE RYAN O'REILLY BAND
Emily
Out: 25th October
Hotly tipped quintet The Ryan O'Reilly Band have arrived with their debut EP. Blues, Americana and Folk colour this album, along with the varied locations where songwriter Ryan O'Reilly penned the songs: Ireland, Hampshire, London, the Ontario wilderness and Toronto. This is a colourful fusion of flavours that revel in that naïve optimism of a debut. Buoyed by a huge massive fanbase who tour their live gigs, it's clear why The Ryan O'Reilly Band are popular, and may this be a taster of greater things to come.
---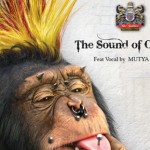 THE SOUND OF CAMDEN FT. MUTYA BUENA
The Sound of Camden
Out Now
The Stables Market celebrates one of London's most vibrant locations with its new The Sound of Camden series. This first instalment features the vocal talents of one Ms Buena, of Sugababes fame, and features 11 tracks from acts such as The Rolling Stones, Nirvana, Radiohead and U2. Mutya's vocals add crooning sass to camouflage the indie and rock roots of many of these songs, and as a result the album is a unique and tasty exploration into genre bending, which both shows Mutya's versatility and perfectly captures the diverse bohemian flair of Camden.
---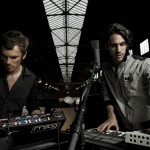 SPIRIT CATCHER
Partners in Crime
Out: October
Belgians Jean Vanesse and Thomas Sohet form Spirit Catcher. Their release Partners in Crime is a follow-up to the EP Sedona in 2009 and debut LP Night Vision. Their nu-disco and deep house sound is recognised worldwide, and is best captured in this newest offering. There's everything from crisp 80s funk and electronica beats to groovy, deep digging tech house rhythms, meaning dance lovers will thoroughly enjoy this.
---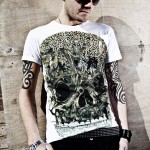 FERGIE
Dynamite and Laserbeams
Out: 25th October
This is the debut album of former Radio1 DJ Fergie. We're told he has calmed his hectic lifestyle down a touch and taken to a more thoughtful stance with this album of instrumental flashes of inspiration. It leaves me cold but I could see the tracks popping up as background music to many trendy BBC shows. Nothing new I'm afraid but never-the-less interesting to see this new direction.
---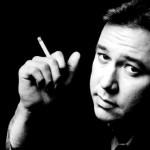 BILL HICKS
The Essential Collection
Out: 4th October
Bill is well known for his social commentary and his confrontational attitude to the mainstream. Self-described as 'Chomsky with dick jokes', Hicks' career was short but influential. This double-CD/double-DVD/download card offering combines stand-up, performance, music, interviews and the cult short film, Ninja Bachelor Party. This isn't entirely music, nor is it just comedy, but anyone with a taste for sharp satire and interesting critiques of modern culture could do worse than picking up this collection.