Paintballs and Cocks – By Les Lea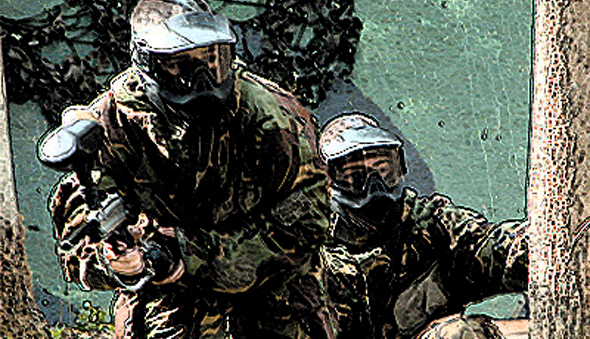 Terry was getting married. Although I tried to be pleased for him, I was really quite sad. He was 25, cute in a very boyish way and I was crazy about him. Out of the dozen or so guys in the office, whose ages ranged from 22 through to late 40s, he was the one I really wished were gay. I'd met his girlfriend Jean when I once bumped into them both in a pub in town. I took an immediate dislike to her. Terry seemed genuinely pleased to see me and started chatting but Jean took the hump and complained that he was out with her and not on some "…bloody works outing". He sheepishly went off with her and I didn't forgive her for embarrassing the poor guy like that. He was only being himself, friendly to all and liked by everyone. Anyway, no matter how much I thought it a mistake he was getting married, the guys in the office had decided he wasn't going to have a Stag night but a Stag day of organised events.
The fateful day arrived and we ended up the middle of a forest getting kitted out in camouflage gear for a paintball shoot. It was bloody hot, at least 80 degrees, and I couldn't stand the thought of more clothes on top of my jeans and t-shirt so, I stripped down to my white y-fronts and pulled on the outfit we'd been given. God, my camo pants were made of plastic, which I suppose made sense if they were going to be covered in paint but I wasn't expecting them to feel so fantastic against my skin. The others just wore them over their clothes and we were next armed with our goggles and paintball guns. I'd expected that we would be split into two groups and would have to battle between ourselves but the owner of the shoot said that another group had arrived with ten people and were keen to take on all comers. I was a bit weary of this turn of events but the others seemed full of bravado and thought it was a great opportunity for a touch of macho crap. We were to be the blue team; we had a blue bib and were issued with blue paintballs and our foe, who were already setting up their base camp deep in the wood, were the yellow team. After a brief discussion on various points of safety; always where your goggles, and a briefing on what our soldierly objectives were, we deployed into the hot and buzzing greenery that was to be our 'field of operations.'
Now I have to say at this point that paintballing was not my idea and that being a part of an army and shooting people, albeit with paint, didn't excite me in the least. So, it came as a bit of a surprise when I saw everyone kitted out in the jungle gear provided, that I found it quite a visual turn-on. I couldn't say that khaki had, up until that point, played any part in my fantasies at all but, with the feel of those plastic trousers hugging my legs and sticking to my arse, cock and balls, I got an immediate stiffy. Our commander, Jim from the office, who was actually in the Territorials and had assumed the mantle for organisation and strategy, gave us our orders. Shortly after getting ourselves anywhere near the combat zone he was shot. A hail of yellow splats made a very decisive pattern on his blue bib and the rest of our rapidly depleting army dispersed in an attempt to salvage something other than complete and instant annihilation. I know it was only a game but suddenly I wanted to survive, even if I had to cheat to do so. I double backed on myself and found a dip in the ground on a slight incline surrounded by tall grass. It was here that I decided to give myself a few moments before the 'big push'.
The heat was increasing with every minute and I suppose running around a forest didn't help to cool things down much. I could feel the sweat pouring off my body. My arms, chest and back were soaking wet and I could feel rivulets of moisture coursing from the small of my back into my briefs and from my hairy crotch down to my ankles. I looked around to see if I could find any other survivors from my Blue pack but I was completely alone. The feeling of the plastic pants though was such a turn-on and I wanted to experience more. So, I pulled them off and removed my sodden y-fronts before pulling the damp plastic pants back on and feeling them slide over my sweaty legs before clinging around my arse, cock and balls. Christ my stiff dick proved how much I was enjoying this sensation as I ran my hands over the smooth fabric and felt each silky, hot muscle and warm sweaty crevice. My hand wandered over my arse wrapped tightly in plastic and the slippery texture of the waterproof jacket heightened the sensation as I touched the contours of my pecs and nipples. My enlarged and pulsing cock throbbed in its camouflaged lair. I was in absolute ecstasy. I lay up against the sides of my 'dugout' to see if anyone else was in the vicinity but again I could see no one and the noise of intermittent battle was far off in the distance so I knew I wasn't going to be disturbed. Besides, the feeling as I lay on my front gently rocking backwards and forwards as my rock hard cock ground against the earth was driving me nuts. My nuts were on the verge of exploding but the thrilling experience as I felt my excitement grow made me want to prolong the sensation for as long as possible.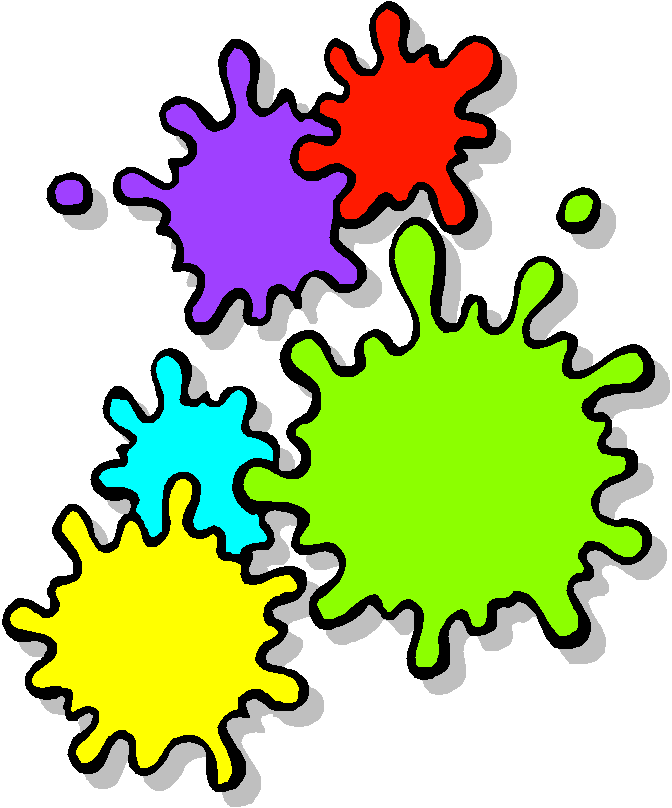 As my slowly gyrating body ground my cock between sweaty skin, plastic and the grassy hill my fingertips searched each silky crevice and bulge as my senses transformed them into erotic fantasies. I was building to a shuddering climax. My eyes were closed and as I humped my body into the little hillside. The heat was even more intense as my body's sweat system seemed to go into overdrive and floods of salty perspiration cascaded from my thighs and swamped my cock and balls. The palms of my hands caressing the smoothness of my plastic encased arse cheeks seductively kept driving me forward towards that final release. Suddenly I felt a painful smack on my right arse cheek that was almost immediately followed by a second on my left. They stung quite a bit and as I spun over, and out of my erotic revelry, I saw who it was… Terry. He took in my bulging crotch and smiled. "I've been watching you for some time." I could see he also had an erection pushing out his camo gear. "Looks like you could do with a bit of… " I didn't get to finish my line. He was stroking the outline of my cock and rubbing his own dick at the same time. We went missing for about 30 minutes only reappearing when we'd shot the paint in our own balls a couple of times, and not over our blue vests… somewhere much, much better.