Are you ready to be Freddie?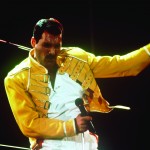 Freddie For A Day is a celebration of the life of Freddie Mercury which falls around his birthday date. It is meant to engage members of the public in a fun way to remember one of our greatest artists, but behind it is the earnest purpose of raising funds to support the continued work in fighting HIV AIDS worldwide through the Mercury Phoenix Trust, the HIV AIDS charitable organisation set up in Freddie's memory after his passing almost 20 years ago. There have been may fazes of Freddie… from the pomp rock god to the camp drag queen… frock up, have fun and raise some money… you know you want to!
Freddie Mercury: Freddie For A Day – 3rd September www.mercuryphoenixtrust.com
---
All-Stars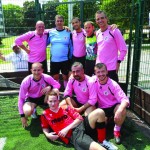 As part of their busy summer schedule, The Justin Fashanu All-Stars travelled to Prague last month to take part in the 2010 Galibi Cup. The tournament, organised for gay and gay-friendly teams, proved to be a superb event despite the sweltering temperatures, with teams from Germany, France, Italy, Slovakia and the host country all taking part along with the All-Stars.
The All-Stars started the competition slowly but improved over the course of the day, eventually making it out of the group stages and on to a hard-fought clash with Cargo Lyon for a place in the semi-finals. However, despite their best efforts, the All-Stars ultimately went down 2-0. The final was won by German side Team München Streetboys.
Overall, the tournament proved to be a fabulous experience for all involved, and one which the All-Stars will hope to attend again next year.
---
Gay Sports Day Returns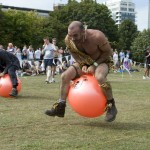 Never mind the World Cup and Wimbledon and forget our sporting failures – get ready for the real sporting highlight of the year. The annual GMFA/Royal Vauxhall Tavern Gay Sports Day returns when teams will battle for victory in events such as the drag relay, the handbag throw and the fabulous 50m mince. Registration is now open at HYPERLINK "http://www.gmfa.org.uk/sportsday" www.gmfa.org.uk/sportsday, so you can sign your team up, get training and help raise vital money to benefit gay men and the local community.
The Vauxhall Sports Day is a gay institution dating back to the 80s. This is the fourth year that GMFA, the gay men's health charity, and the Royal Vauxhall Tavern have joined forces to host the event. The money raised will go towards helping GMFA carry out its vital work with gay men. The charity works with volunteers, most of whom are gay men, to tackle gay men's health issues, including sexual health, general wellbeing, and self-esteem. Money will also go to two organisations that help look after the local Vauxhall community – Vauxhall City Farm, a working farm that volunteers transformed from a derelict piece of land back in the 70s, and The Friends of Spring Gardens, which helps maintain the land where Sports Day takes place.
The event will start at 1pm in Spring Gardens, Vauxhall (behind the Royal Vauxhall Tavern) on Bank Holiday Monday, 30th August.
---
Takeaway Puzzle – Pizza
Treat yourself to a night in and get stuck into a tasty Pizza Takeaway Jigsaw Puzzle. This frustratingly impossible 400 pieces jigsaw puzzle will help satisfy your hunger for takeaways without ruining your appetite, so not only will you give your brain a work out, but your body will benefit too!
£7.99 www.totallyfunky.com
---
Elegies for Angels, Punks and Raging Queens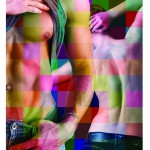 This month sees the first major UK revival of the musical Elegies for Angels, Punks and Raging Queens since its critically applauded West End debut in 1993. With music by Janet Hood and lyrics by Bill Russell, Elegies tells the stories of 30 people who died with AIDS, and the family and friends they left behind. Combining free-verse monologues with songs inspired by the NAMES Project AIDS Memorial Quilt and Edgar Lee Masters' Spoon River Anthology, Elegies packs an emotional punch that is by turn hilarious and heart-warming, poignant and heart-breaking.
The 30-strong cast who will include: actress and disco/soul songstress Miquel Brown (who sang the 80s hit So Many Men, So Little Time) and Jonathan Hellyer, one of the UK's most popular gay cabaret performers. The cast will be joined by famous faces who will appear for one-night-only throughout the run.
The Shaw Theatre, 100-110 Euston Road, London 10th – 28th August
For the latest casting news, visit: www.shaw-theatre.com
---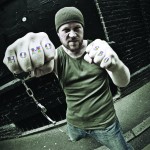 Homo Asbo
Richard Fry (Bully, Killing Me Softly) returns to The Gilded Balloon this Fringe with two brand new plays, Smiler & Homo Asbo.
'He's just come out and he's going straight' Fresh out of prison and stuck in his flat on a tag, Winston has had time to reflect on his misdemeanours. Previously homophobic, he deconstructs his own homosexuality and questions why he never felt 'gay'. He delves into gay history and finds things that appeal to him and as he becomes more secure, he challenges society's perception and the media's portrayal of gay men. 'I'm happy to be homosexual, I just don't feel very gay.' Armed with his guitar and ghetto blaster, Winston assassinates bigots and takes pot shots at celebrity bad boys, gay icons, straight lad culture and men who wax.
Edinburgh Fringe
Gilded Baloon Teviot
4th-30th August | www.gildedballoon.co.uk | the best dating sites for free
---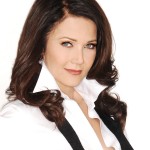 Wonder Woman in the West End
Following dates in New York, Los Angeles, San Francisco, Washington and New Jersey, screen legend Lynda Carter, best known for playing the iconic role of Wonder Woman in the hit TV series, returns to the West End for her first solo appearance in 30 years for two nights only, to celebrate her solo album, At Last.
Lynda Carter: At Last is a rare musical evening with a living legend. Join Lynda as she infuses some of her favourite music with her own inimitable passion and style. In a true homage to her musical heroes, this critically lauded singer, whose successful sell-out concerts throughout America are second only to her global status as part of a true TV phenomenon, is backed by a live band on stage, showcasing her vocal talent at its very best.
Garrick Theatre, London – 17th-18th September |   https://mag.bent.com/dating-app-for-professionals/ |  best australia dating app
---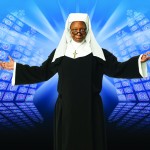 Whoopi's back in the habit!
Whoopi Goldberg will join the cast of the hit musical comedy Sister Act this summer to play the role of Mother Superior. No stranger to stages around the world, the role however marks Whoopi's West End debut.
Whoopi follows the hugely popular Sheila Hancock, who created the role and has played Mother Superior since the show opened in May last year. She is joined on stage by the critically acclaimed Patina Miller in the lead role of Deloris Van Cartier (Whoopi's role in the original movie), recording artist Simon Webbe as Curtis Shank and Dads Army star Ian Lavender as Monsignor. She will open on 10th -31st August, playing an exclusive 23 show season
Sister Act, The London Palladium, Argyll Street, London W1
Telephone 0844 412 2704 | getting scammed on dating sites | Photo: Timothy White
---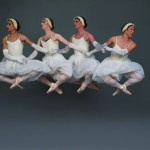 Les Ballets Trockadero de Monte Carlo
Watch out London, ballet's very-grandes dames are back! Winners of the Critics' Circle National Dance Award and the TMA Theatre Award, the Trocks' combination of pure comedy, extraordinary technical prowess and genuine love of ballet has made them a global phenomenon since they formed in New York in 1974.
Both programmes offer a mix of much-loved classics and new, unseen works from the company's repertoire. The likes of 'abstract ballet' ChopEniana, the Merce Cunningham-inspired Patterns in Space, the second act of Swan Lake and a 'pas d'action' from Marius Petipa's delightful Harlequinade. The evening is completed by "Walpurgisnacht" – set to music from the opera Faust.
Peacock Theatre, WC2, 14 – 25 September
Ticket Office: 0844 412 4322 | www.sadlerswells.com
---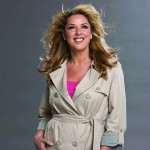 Tell Me On A Sunday
Claire Sweeney stars in Andrew Lloyd Webber and Don Black's piece of musical theatre, Tell Me On A Sunday, which embarks on a major national tour from the end of August.
Perhaps one of the lesser known of the Webber's creations it has still stood the test of time with the odd update (even a new song for this production) from when it was originally conceived as a television vehicle for the vocal talents of Marti Webb. Gays have loved this production ever since the original soundtrack came out in 1980 as it tells the story of the romantic misadventures of a young English girl newly arrived in New York (haven't we all been there?). The massive tour takes in over 50 dates – check on line to see if it will be appearing in a theatre near you. www.tellmeontour.co.uk
---