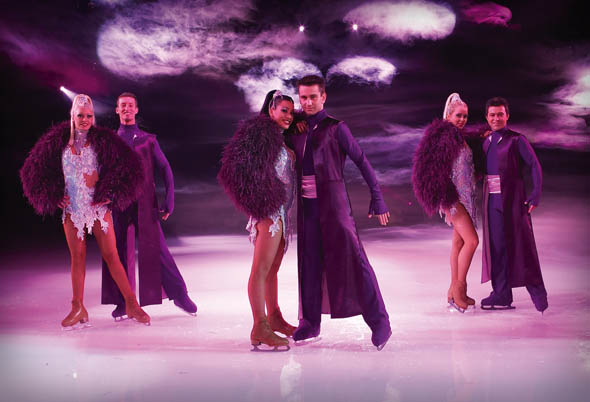 Hot Ice, a stunning ice skating show at Blackpool's famous Pleasure Beach Resort, is back with the most lavish production ever staged!
The show, produced and directed by Amanda Thompson, is fast moving and thrilling, with skaters who have travelled from every corner of the globe to entertain with speed, grace and elegance, whilst balancing on the fine edge of steel.
Hot Ice was recently awarded "Best Show" at the Big E awards in Las Vegas. It features the best in ice-skating, including stylish costumes, unbelievable feathers and glittering rhinestones to set the ice alight with sparkle. The show boasts innovative lighting designs and special effects that will thrill the audience.
Hot Ice sees a cast of 28 international performers take to the ice. Stunning musical arrangements and lighting sequences depict the performers as they glide across the ice, contained within the purpose build Arena Theatre.
Hot Ice, The Arena, Pleasure Beach, Blackpool 14th July – 5th September.
Call 0871 222 9090 for bookings www.hoticeshow.com