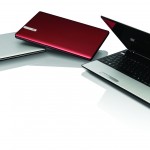 Cinema in your lap
The Packard Bell EasyNote LM series is the perfect all-rounder notebook, specifically designed for home entertainment enthusiasts, who are passionate about films, and who love sharing DVDs with friends and relatives. Its 17.3-inch LCD display enables the greatest cinematic experience. With VISION Technology and power-optimized processor technology, this notebook gets longer battery life so that you can watch up to two hour DVDs or two ninety minute Blu-ray movies on a single battery charge. You also get fast wireless so you can stay connected to your digital world, surf, shop, chat, play and explore everything the Web has to offer.
£500 (approx)
---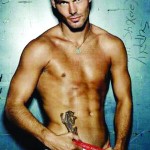 According to Pink News.co.uk – Swedish football star Freddie Ljungberg says he is "proud" of the rumours he is gay.
The 33-year-old player has been the subject of gossip about his sexuality for years, due to his bachelor lifestyle and love of musicals and fashion.
He told the New York Times: "There's been a gay rumour for a long time. I don't mind at all. I am proud of that. I love fashion, and I think so many gay people have amazing style. So that is a compliment to me."
He added: "I really don't know why people are so interested. I just made a decision that I won't talk about it."
The Calvin Klein underwear model is frequently been ranked one of football's gay favourites, alongside David Beckham and Cristiano Ronaldo.
But reacting to one accolade in 2006, he said: "I am not gay. If I was I would just say I was and it wouldn't bother me."
---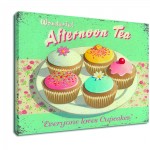 Retroart
Camper Vans on the Beach and Afternoon Tea – Canvas print from a nostalgic range of retro prints by Martin Wiscombe..
£20each
---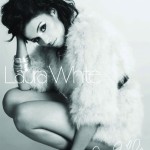 Derby Pride
A flamboyant street parade through the city centre will kick start Derby Pride from 11am.
The all-day free festival is suitable for all, with a Family Zone support by DRFF (Derbyshire Rainbow Fringe Festival), the Derbyshire Friend Main Stage, and a quiet area for reflection supported by Derby Libraries. Also exhibiting will be the LGBT Heritage Tent, many food outlets, a bungee run, bucking bronco, over 50 information stands and a champagne tent.
Celebrity acts performing on the day, include Laura White (X factor contestant and Peter Andre tour support act) and Scooch (Eurovision contestants), alongside local acts such as Dammit Jack (Derbyshire band), and Hayley Elliott (Derby vocalist).
Derby Pride, Saturday 10th July from 12-8pm on Bass Rec, Derby.
---
Get yer banner out for the boys
Organisers of Liverpool's first ever official Lesbian Gay Bisexual & Transgender Pride festival have released details of the 'Pride March', which will kick-start the festivities in style on Saturday 7th August.
Those who would like to take part are urged to bring banners, flags, posters, glittering costumes (or lack thereof) and most importantly your friends, family and yourself along to St Georges Plateau for 11.30am and soak up the pre-march atmosphere with other Pride goers.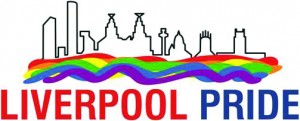 The end of the march will be marked with a speech from the main stage, before we strike up the live acts on the three stages and the Rainbow Circus themed celebrations begin throughout the Dale St area.
Before attending the march; individuals, groups and organisations wishing to take part are asked to register so that festival organisers can gain an estimate of how many people will be coming along. for more information go to liverpoolpride.co.uk.
---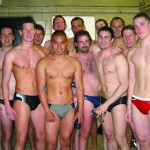 Orca Water Polo
The Gay Games commence on 31st July in Cologne where 12,000 participants from over 70 countries will be taking part among them will be the London Orca Water Polo team. After the club's recent successes at the Tournoi International de Paris where 1500 gay and lesbian competitors were in action across a range of sports they are hopeful of further success in Germany.
The Orca's goalkeeper Gareth Johnson says, "Team sports such as water polo and events like the Tournoi International and Gay Games are not only a great way to keep fit and challenge yourself physically, but also an important reminder that the LGBT community is so broad and diverse that there are no limitations on who you can be."
---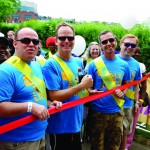 Walk for Life
Over 2,000 took to the streets of the capital on Sunday 6th June to help leading HIV and AIDS charity Crusaid celebrate the 21st Birthday of Crusaid's Walk for Life. Walkers of all ages attended the event clad in spectacular fancy dress costumes in a bid to raise vital funds for the charity's work helping adults and children living with HIV and AIDS in the UK and internationally. They were joined by a host of famous faces including 4 Poofs & A Piano, Hollyoaks star Glen Wallace and chart-topping band The Feeling. It is estimated that this year's Crusaid's Walk for Life has raised an astonishing £250,000 so far, and the money continues to roll in with all walkers able to continue fundraising up until the beginning of September when the sponsorship window closes. Meanwhile, Crusaid and sexual health charity Terrence Higgins Trust have announced their merger.  The merged organisation aims to preserve a much-needed safety-net for people with HIV living in poverty and strengthen fundraising for HIV in the UK.
Jordan Hay, Chief Executive of Crusaid, said: "We initiated this merger to ensure that our hardship fund can continue to make a vital difference to the ever-increasing numbers of people diagnosed with HIV each year in the UK. THT shares our vision and values and we are excited about the opportunities to support people with HIV that this merger presents."
---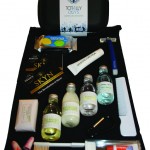 Festival Kits
As much as we all love the UK's Summer festivals and Prides, many of us are not so keen on the discomforts that so often accompany them. Whilst the typical British weather brings the inevitable downpour and festival goers face the ongoing challenge of keeping clean, festival life can be a somewhat uncomfortable affair. Now all that is about to change thanks to a brilliant new range of 'festival kits' launched this week by Totally4 Ltd. The case of each kit is reusable and includes a well thought out range of accessories and toiletries as well as other useful items such as a rain poncho, LED torch, earplugs, condoms, carabina and cotton bag. Now there's no need to trudge around with lots of different sized toiletry bottles, dispensers and aerosols as each of these specially designed festival kit provides all the handy sized toiletries you'll need to last you through the duration of the festival.
The kits start at £19.99 or a deluxe version at £24.99.