Would you kill your partner if you thought you were being merciful?
With the recent news that Ray Gosling, the veteran BBC presenter who admitted killing a former lover who was dying of AIDS, had been arrested… what do Bent readers feel about mercy killings?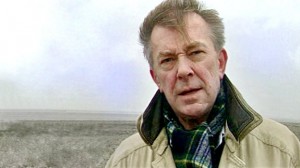 Mr Gosling, 70, made the confession on a BBC programme in which he talked about the manner in which he killed the man. "…smothering him until he was dead… I have no regrets. I did the right thing."
This was at a time when AIDS was seen as a death warrant to many, and those who were diagnosed with the illness had seen other sufferers go through a prolonged, painful, degenerating and debilitating death.
Mr Gosling did not name either his lover or the hospital where the incident took place but did say: "When you love someone, it is difficult to see them suffer."
Mr Gosling said he was aware of the possible consequences and had no regrets adding:
"It's a terrible situation. I loved him to bits. We had a pact – he said if the pain gets bad and if nothing can be done… don't let him linger on. I don't think it's a crime."
Taking another person's life is a crime and subsequently the full force of the law should fall on the perpetrators of such an act. However, there are exceptions. Every day doctors and nurses are faced with life and death decisions and where, occasionally, a larger than normal dose of morphine eases the tormented patient painlessly to their end.  Every day NICE (National Institute for Clinical Excellence) has to make decisions on drugs; the cost, effectiveness, availability and use, often denying expensive treatment that would prolong life. Is this a greater consideration than a friend or partner who, where death is already the only alternative, acts after seeing a loved one suffering appallingly from some disease or ailment?
In Switzerland the Dignitas Clinic offers assisted suicides for those who want such a service. Dignity. That's the buzz word but how much dignity is their in failing organs, a dulling mind and a bed full of shit?
My partner and I have discussed this subject at great length and, like Mr Gosling did with his lover, have made a pact, should we be in a position to execute it, to end the suffering of the other when and if the prognosis is indefinite suffering or terminal.
I only hope I have the strength to put my loved one first when that moment arrives.