Natural Energy Naturally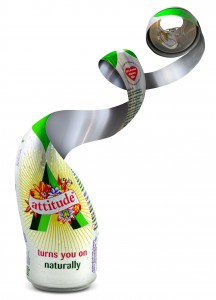 Lattitude™drink is the first natural energy drink with no caffeine or taurine the world has ever seen. The drink delivers a natural mental boost, whilst maintaining your physical wellbeing. attitude™ drink is healthier than leading fruit smoothies containing only 99 calories per can. Rhodiola Rosea, the herb used by ancient civilizations as far back as the Spartans, to help with their strength and endurance is the key ingredient and supplement for caffeine. It is unique in its ability to simultaneously sharpen the brain's processes and rejuvenate the body's energy stores. It has been proven to effectively reduce the body's susceptibility to stress, without having the sharp peak and trough effect that caffeine has on our energy and alertness.
www.attitudedrink.com
———————————————————————————————————–
Paris Skyline Window Silhouette Wall Sticker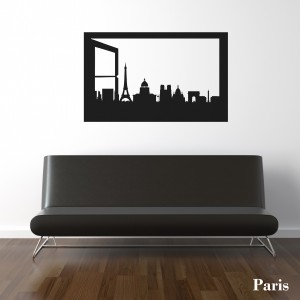 Classy window silhouette wall sticker with a view of the Paris skyline.
Comes in two sizes to fit any suitable area.
Available in 20 colours and other city silhouettes
——————————————————————————————————–
The best a Man (chester) can get!

Manchester Pride 2009 has been voted the 'Best Festival or Pride Event' by readers
of the Pink Paper – for the fourth year running.
The readers of Pink Paper voted for Manchester Pride amongst a strong line-up of UK
events including Brighton Pride, Cardiff Mardi Gras and London Pride.
Jackie Crozier, festival director of Manchester Pride, said: "We're overwhelmed to
have won this award for the fourth time in as many years.  It's a credit to
everybody involved with the festival from the volunteers and sponsors to everyone
who came to enjoy the event. Not only did we have loads of fun but Manchester Pride 2009 raised £135,000 for charity – the largest amount to date."
Manchester Pride is the city's annual lesbian, gay, bisexual and transgender (LGBT)
festival.  This year's event takes place from Friday 20th – Monday 30th August.
www.manchesterpride.com
——————————————————————————————————–