Pulling in my Puma – Pulling off my pants.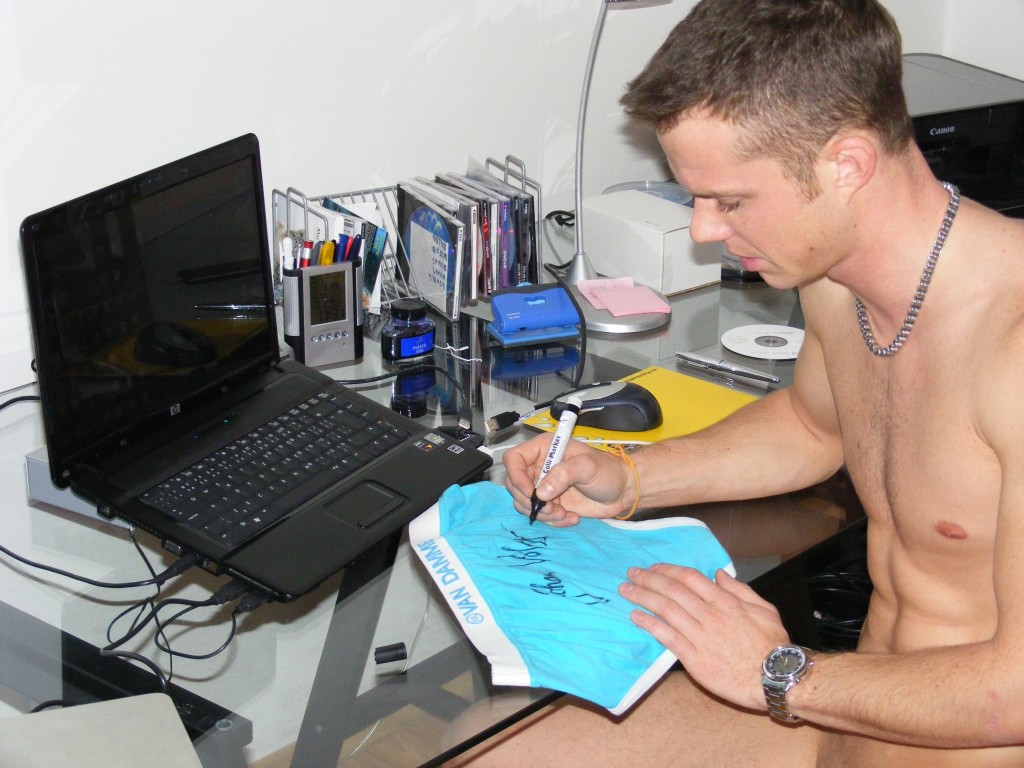 by Johan Volny.
There is still lots of snow here in the Czech Republic, but I'm already preparing for the spring.
First, I've booked some cheap flights to Gran Canaria for a few days in March. I have some friends in Maspalomas,so that guarantees me an apartment for free. Quite handy, actually! As such I'm hoping to enjoy a week of sun, sand and shags with cute, innocent twinks in the dunes! I really love outdoor sex – especially on the beaches!!  Maybe it is because I am a top and don't care about the sand in the ass of my partner when I stuff him. Laugh!
In addition to this I have to look for a new car. I love my Ford Puma but the sad truth is that I need a replacement. After all, I use my car to drive several thousand kilometres every month, so I really need something more reliable and safer. That said, the Ford Puma is the best when it comes to picking up guys and shagging them in some dark alley right there on the seats!
Over the last few years I've pimped my car quite a lot: bigger wheels, a stronger engine, a sexy sound system, blue lights under the car and also blue lights inside. Oh, and not forgetting the special Recaro seats! So you can probably understand that the car is really special to me and I'll be really upset when it comes to selling it. Nevertheless, my boyfriend completely ignored my special Christmas wish: a new black Porsche! Besides, I shall probably have to sell the Puma to get enough money to cover the first month's insurance on another car.
I can remember all the really horny things that have happened in my car – after all, it's here that I've shagged the cutest twinks in whole of the Czech Republic! For example, I had a very intimate "casting" with Julien Breeze in my Puma before I introduced him to my studio STAXUS, who immediately signed him up as an exclusive. Oh, and not forgetting Robin Few and Jimmy Call. Jimmy had his first ever anal sex in my car – with me as a top – whilst
Robin trained his now legendary oral skills in the Puma, with me and lots of other guys as his training material. What's more, I'm sure he's done lots of filthy things in my car without me even knowing seeing that he's rented the vehicle from me almost every week! No doubt the black carpet is soaked with spent cum! Fortunately, the seats are black leather so, are always clean and ready for hardcore action. After all, you can just wipe away the spunk with a wet towel!
So which car should I buy? To be honest, I've no idea. It needs to be sexy, strong, reliable and able to survive my sporty style of driving for a few hundred thousand kilometres. Did I mention that it should be cheap, too? I thought about an Audi, but this didn't exactly match the "cheap" criteria. In comparison, a Skoda's cheap, but not at all sexy. Besides, as a Czech I try not to drive a Czech car – I know how we Czech people work! In the meantime, if you're interested in buying a sexy car of a gay porn actor, which has been constantly used for a variety of "activities" then please call Gordon (the chief editor of Bent) or send him an e-mail. Maybe I'll even deliver the car in person …
Right, now I've just stripped off my Van Dammes and I am sat here in the nude. Luckily the apartment is nice and warm as I sign these undies for the winner of Bent's "Win My Pants" competition. They will be in the post as soon as I can dig a way out of the snow. Meanwhile, thanks to all those who entered the competition I only wish I could send you all a signed pair… but then I'd have to wonder around naked… mmm… now there's an idea.
For more information, updates, downloads and streaming go to