Editor's words – Michael Jackson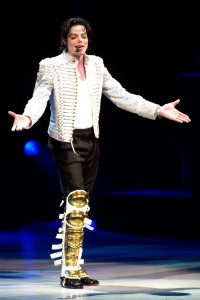 Michael Joseph Jackson – 1958 – 2009
Just weeks before his much heralded appearance at London's o2 Arena for a series of comeback concerts, pop star Michael Jackson has died in Los Angeles, aged 50.
Rumours that rehearsals weren't going well because of health issues had been circulating for many weeks but were denied by the Jackson camp, even after he had to postpone some of the early dates of the sell-out shows in the capital.
At the time of going to press information on the exact cause of death is sketchy. It is believed that the star collapsed and despite attempts by his personal physician and paramedics attempts at CPR they were unable to revive him. After being transferred from his home to the UCLA medical centre he was pronounced dead, it was believed he suffered a cardiac arrest.
Michael had a stunning and unique career. Even at a young age his vocal talents were breathtaking and his style embodied a soul and a teen appeal that his record company Motown were keen to capitalize on. In the 70s, and at the tender age of 11, he was fronting a band of his sibling brothers, the Jackson 5 who became worldwide phenomenon chalking it many hits including "I Want You Back", "ABC" and "Can You Feel It".
Later, he began to carve out a solo career and when he teamed up with master producer Quincy Jones the stage was set for a record breaking convergence of talent that produced the biggest selling pop album of all time, Thriller. The music, the imagery, the dancing, the production, the timing… everything just clicked and the man was elevated from superstar to global megastar status.
While his musical genius was going from strength to strength, his personal life became mired in suspicion and controversy. His relationship with a 13 year-old boy he had befriended ended when he was accused of child sexual abuse. The subsequent court case and publicity hounded Jackson for the rest of his career as others came forward with similar claims. The media, sensing famous blood would be spilled, continued digging for more stories, both true and false, with which to bring down this global musical prodigy.  As a result, his health suffered, his actions became more bizarre and he became a recluse, only venturing out in various forms of disguise.
Despite all the gossip and innuendo, Jackson married twice. Once to the daughter of his musical hero Elvis Presley and later to his nurse, Deborah Jeanne Rowe, with whom he fathered a son, Michael Joseph Jackson, Jr. (also known as "Prince"), and a daughter, Paris Michael Katherine Jackson. Later a third child, known affectionately as Blanket, was also born, believed to be through artificial insemination although the mother remains unidentified.
During his extraordinary career, he sold an estimated 750 million records worldwide, released 13 No. 1 singles and became one of a handful of artists to be inducted twice into the Rock and Roll Hall of Fame. The Guinness Book of World Records recognized Jackson as the Most Successful Entertainer of All Time he also won 13 Grammy Awards and received the American Music Award's Artist of the Century Award.
At a press conference in March when he announced his return to the stage and the series of concerts in London, he said how much he was looking forward to giving his fans what they wanted; the music, the dancing, the sheer showmanship that made had him famous in the first place. The fans, who always supported Jackson, snapped up 750000 tickets in days. Many people from around the world were desperate to see the star, maybe for the final time, take to the stage once again. It is with a great deal of sadness that the public, who loved him so much, will never get the opportunity to show just how much they believed in him.
The king of Pop is dead… and there will never be another like him.