Shine an-them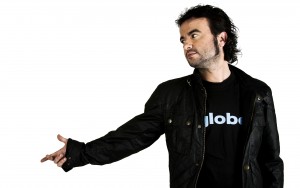 'Shine On Me' is shaping up to be the next vocal dance hit of this summer. At the time of writing it's already had several plays on Radio 1's 'Floorfillers' courtesy of Scott Mills, plus heavy support from Pete Tong, Kiss, Galaxy, and DIY videos for the track have received over 250,000 Youtube views – and the record's not out until the end of this month.
A cult classic in Ibiza in 2007, 'Shine On Me' became an anthem at Space, and is now crossing over with DJ support from The Freemasons, Pete Tong, Stonebridge, Steve Smart (Kiss), and beyond. Now with a full commercial release on the mighty Gusto, 'Shine On Me', is primed to follow Sam Sparro's 'Black & Gold' to the upper echelons of the charts.
The track is the collective work of three of Spain's biggest DJs and producers, Taito Tikaro, J Louis, and Ferran, who have a wealth of club hits under their belts. The trio are also the residents at the renowned Matinee parties.
Remixes come from Abel & Raul, who take things on a much dirtier electro tip, Deux ('Sun Rising Up') opt for a darker progressive outing for those early AM moments, while a tough house rework is the order of the day from Extravaganza. Included as well is a rerub from Steve Pitron & Max Sanna, as well as a dirty electro mix from Europe's finest, Starkillers.
Out:  7th July – Gusto Records